Families Afield Legislation on The Move Across The Country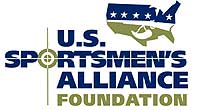 Columbus, OH –-(Ammoland.com)- Families Afield legislation aimed at increasing hunter recruitment and retention rates are making gains in Michigan and Idaho.
In Michigan, Senate Bill 207, introduced by Senator Joseph Hune (R- Hamburg Township), and House Bill 4371, introduced by Representative Peter Pettalia (R- Presque Isle), would eliminate the state's minimum hunting age and create a mentored youth hunting program for those under the age of 10.
This program, to be administered by the state's Natural Resources Commission, would allow these youth to hunt under the supervision of an experienced adult mentor. Click here to read more about these bills.
Senate Bill 207 unanimously passed the Senate Committee on Outdoor Recreation and Tourism yesterday. House Bill 4371 has had one hearing in the House Committee on Natural Resources, Tourism, and Outdoor Recreation and is expected to be voted upon this coming Tuesday, March 15th.
In Idaho, House Bill 85, introduced by the House Resources and Conservation Committee, allows the state's Fish and Game Commission to establish a mentored hunting program. The program would allow newcomers to try hunting while accompanied by an experienced hunting mentor before the newcomer was required to take the state's hunter education course.
House Bill 85 has passed the full House and the Senate Committee on Resources and Environment. It is currently pending before the full Senate and could be voted on at anytime.
If the bill is passed, Idaho would become the 31st state to have passed Families Afield legislation since the program's inception.
The Families Afield initiative was established by the U.S. Sportsmen's Alliance, the National Shooting Sports Foundation, and the National Wild Turkey Federation in 2004 in order to bring a new generation of sportsmen to the field. Recently, the National Rifle Association and the National Assembly of Sportsmen Caucuses have joined Families Afield with the common goal of reducing barriers to hunting.
About:
The U.S. Sportsmen's Alliance is a national association of sportsmen and sportsmen's organizations that protects the rights of hunters, anglers and trappers in the courts, legislatures, at the ballot, in Congress and through public education programs. Visit www.ussportsmen.org.