Field & Stream Hunting For Nation's Top Outdoorsman
$75,000 in Cash and Prizes on the Line.
FREE Qualifier and Kids' Competition April 9-10 at Bass Pro Shops.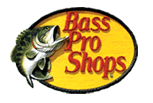 New York, NY –-(Ammoland.com)- Field & Stream, the World's Leading Outdoor Magazine, is on the hunt for the nation's top outdoorsman, kicking off the 2011 Field & Stream Total Outdoorsman Challenge – Presented by Mobil 1 at 25 Bass Pro Shops participating stores around the country.
The first qualifying round of events will take place on April 9 and 10 at those stores. Kids will have a chance to get in on the action with their very own Total Outdoors-Kid Challenge, including free activities, prizes and giveaways. Please check www.basspro.com for locations and details.
On Saturday, April 9, 10 a.m. – 4 p.m. and Sunday, April 10, from 11 a.m. – 4 p.m., (registration closes at 3 p.m. each day) avid hunters, anglers and all-around sportsmen and -women will compete in baitcasting, air rifle and archery events at Bass Pro Shops. Competitors must bring their own archery and baitcasting equipment. There is no fee to enter the Field & Stream Total Outdoorsman Challenge Presented by Mobil 1 and events are open to the public. Spectators and participants will have the chance to win prizes including a trip for two to Big Cedar Lodge.
Please visit www.totaloutdoorsmanchallenge.com for a complete list of Bass Pro Shops participating in the Free Qualifier event.
Please visit www.basspro.com after March 28 for a complete list of Bass Pro Shops participating in the Kids' Competitions.
The top 200 participants from the April qualifying events will advance to one of four regional events in June 2011. The top three placers at the regional qualifiers will compete in the final championship— an intensive, three-day event at Dogwood Canyon Nature Park in Missouri, September 8-11, 2011. The final event will pit this year's top finishers against the top three from last year's Total Outdoorsman Challenge and one "wildcard" competitor selected from online submissions at www.totaloutdoorsmanchallenge.com. The event will feature seven challenges: fly-fishing, bass fishing, rifle, shotgun, endurance, archery and ATV handling.
"The Total Outdoorsman Challenge offers anyone who loves the outdoors a chance to test their skills in a fun and friendly competition," said Anthony Licata, editor-in-chief of Field & Stream. "Those who are truly at the top of their game, who have immersed themselves in the outdoor lifestyle, have a chance to take home cash and prizes, along with title of the nation's Total Outdoorsman."
TOTAL OUTDOORS-KID CHALLENGE
Kids are also invited to join the fun at the popular Total Outdoors-Kid Challenge on Saturday, April 9, and Sunday, April 10 from Noon to 3 p.m. at 25 Bass Pro Shops locations. The event offers exciting challenges, like bucket fishing, archery, life jacket races and a sleeping bag rolling competition. Younger children will also enjoy free activities like drawstring bag coloring, knot-tying lessons, the Total Outdoors-Kid Activity booklet and prizes for all – while supplies last.
Field & Stream will host a regional event during the "crown jewel" of country music events – the CMA Music Festival in Nashville, June 9-11, 2011. Country music stars will compete in a special celebrity edition of the Total Outdoorsman Challenge on June 10.
The Field & Stream Total Outdoorsman Challenge Presented by Mobil 1, enjoys support from: Bass Pro Shops, Outdoor Channel, Toyota, Yamaha ATVs, Evan Williams, Allstate, Energizer, BowTech, Smith & Wesson, Thompson Center Arms, Truck Accessories, 2011 CMA Festival and Dogwood Canyon
FIELD & STREAM TOTAL OUTDOORSMAN CHALLENGE SCHEDULE:
Local Qualifiers—April 9-10
(Listed in alphabetical order by city)
* Leeds, AL
* Spanish Fort, AL
* Mesa, AZ
* Manteca, CA
* Rancho Cucamonga, CA
* Denver, CO
* Orlando, FL
* Lawrenceville, GA
* Altoona, IA
* Gurnee, IL
* Clarksville, IN
* Foxborough, MA
* Independence, MO
* Springfield, MO
* Concord, NC
* Rossford, OH
* Oklahoma City, OK
* Harrisburg, PA
* Myrtle Beach, SC
* Nashville, TN
* Garland, TX
* Grapevine, TX
* Pearland, TX
* San Antonio, TX
* Hampton, VA
Regional Championships:
* Grapevine, TX – June 4
* Nashville, TN – June 9-11 at the CMA Festival
* Independence, MO – June 18
* Leeds, AL – June 25
National Championship:
* Dogwood Canyon Nature Park, Lampe, MO – September 8-11

About Field & Stream:
Field & Streamâ, The World's Leading Outdoor Magazine, is the country's largest special-interest title and most recognized outdoor publication. Devoted to the complete outdoor experience and lifestyle, Field & Stream (www.FieldandStream.com) gives its readers the knowledge and inspiration to pursue the sports they love. It celebrates the outdoor experience with great stories, compelling photography and sound advice, while honoring the traditions hunters and fishermen have passed down for generations. Established in 1895, Field & Stream is published 11 times per year by the Bonnier Corporation.
The Bonnier Corporation (www.bonniercorp.com), one of the largest consumer-publishing groups in America and the leading media company serving passionate, highly engaged audiences through more than 40 special-interest magazines and related multimedia projects and events.
About Mobil 1
The world's leading synthetic motor oil brand, Mobil 1 features anti-wear technology that provides performance beyond conventional motor oils. This technology allows Mobil 1 to meet the toughest standards of car builders and to provide exceptional protection against engine wear under normal or even some of the most extreme conditions. Mobil 1 flows quickly in extreme temperatures to protect critical engine parts and is designed to maximize engine performance and help extend engine life.
ExxonMobil, Mobil 1 and the 1 Icon are trademarks of Exxon Mobil Corporation or one of its subsidiaries.
About Bass Pro Shops Group:
Bass Pro Shops -56 retail stores in 26 states and Canada visited by over 110 million people annually, international catalog and internet retailing, American Rod & Gun wholesale division selling to over 7,000 independently owned retail stores worldwide, Outdoor World Incentives also selling Bass Pro Shops gift cards through over 132,000 retail outlets across America and a restaurant division with 26 locations.
For more information regarding Bass Pro Shops store locations, products or special events, please visit www.basspro.com. To request a free catalog call 1-800-BASS PRO.
Tracker Marine Group – Manufactures and sells Tracker, Nitro, SunTracker, Tahoe, Grizzly, and Mako boats through Bass Pro Shops retail stores and dealers worldwide. For more information go to www.trackermarine.com.
Resort Group – Big Cedar Lodge and other resort properties including restaurants and golf course. For more information go to www.big-cedar.com, www.bigcedarwildernessclub.com, or www.dogwoodcanyon.com