Florida Open Carry Bill Stalled in Committee
SB 234 – Open Carry/Vehicle Storage/Long Gun Statute Repeal Bill Stalled in Senate Judiciary Committee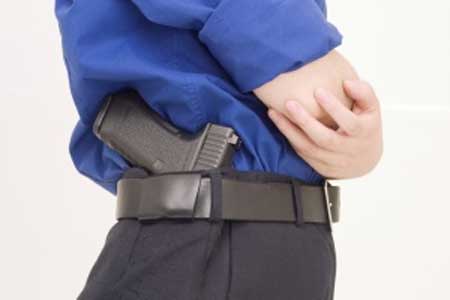 Florida – -(Ammoland.com)- SB 234's companion bill has expeditiously completed its journey through committee and is waiting to be heard on the House floor.
For some undisclosed reason, SB 234 has been stalled in the Senate Judiciary Committee since March 16.
Normally, the chairperson of the committee is responsible for scheduling bills to be considered. Senator Anitere Flores (R-Miami/Dade) is the chairperson for this committee. Her staff maintains that the committee staff has not scheduled the bill, and the committee staff states it is the chairperson's responsibility.
The bill's sponsor, Senator Evers, has sent multiple formal requests to get the bill scheduled. The next committee meeting is April 4, and SB 234 is still not on the agenda for this meeting.
It is critical that this bill get scheduled and heard, as it still has to pass both this committee and the Senate Rules Committee prior to the end of committee meetings for the session.
Florida Carry is urgently requesting your immediate action to get this bill on the agenda. We need everyone to fire off an e-mail to both Senator Flores and Senate President Mike Haridopolos. We are calling for a "mailbox meltdown". Early on, Senator Bogdanoff waffled on this bill, and it was your enormous response that got her back on board. We need you to do this again, this time in trump.
Feel free to use the e-mail helper below, and thank you again for your solid support. We're almost there, and we just need a final push to get this bill to the Governor's desk for his promised signature.
E-mail Helper (feel free to cut, copy, paste, and edit to suit)
—————————————————————————-

TO:

[email protected]; [email protected]

SUBJECT:

Get SB 234 moving again!

Dear Senators Haridopolos and Flores

Senate Bill 234 has been sitting at the Judiciary Committee since March 16. Its companion bill in the house has already completed committee hearings and awaits a vote on the house floor. It is imperative that SB 234 get scheduled for both the Judiciary and Rules Committees immediately, in order to make the April 26 cutoff date.

Senator Evers has made multiple requests for scheduling the bill, and has been ignored to date. Florida Carry, and other rights organizations, have worked too long and too hard to get this bill to this point, just to have it die in committee within sight of the finish line. Governor Scott has already indicated his intent to sign the bill. Concealed carry licensees have patiently waited for this bill for over 23 years. Florida is one of only seven states that do not permit some form of general open carry. The objections raised by law enforcement and retail associations make no mention that the practice of open carry is successful in 43 states, nor do they acknowledge their dire predictions are the same "blood in the streets" arguments of almost a quarter-century ago. Those predictions have been proven unfounded. There is no substantiated reason for this bill to be stalled at this point.

Please get this bill scheduled immediately for the remaining two committees.

Respectfully yours,

—————————————————————————-
About:
Florida Carry is a non-profit, non-partisan, grassroots organization dedicated to advancing the fundamental civil right of all Floridians to keep and bear arms for self defense as guaranteed by the Second Amendment to the United States Constitution and Article I Section 8 of the Florida Constitution. Florida Carry, Inc. was organized by a group of Florida gun rights activists in order to better coordinate activities, effectively lobby the state legislature, and to provide a legal entity capable of filing suit to demand compliance with state and federal law. Florida Carry stands only to represent our members and the over 6 million gun owners of Florida. We are not beholden to any national organization's agenda that may compromise that mission.
Florida Carry works tirelessly toward repealing and striking down ill-conceived gun control laws that have been proven to provide safe havens to criminals and be deadly to law abiding citizens.
Florida Carry
www.FloridaCarry.org
Phone: 850-270-7486
Fax: 678-359-9816