Galco Introduces The Tacslide Gun Holster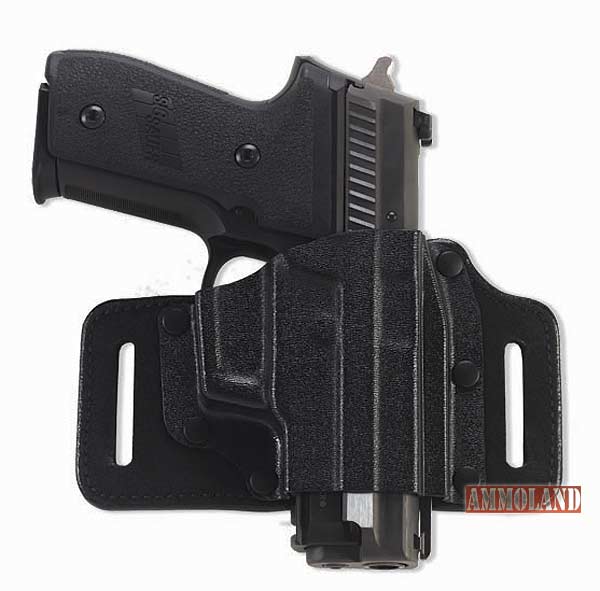 Phoenix, Arizona –-(Ammoland.com)- Galco's new TacSlide combines steerhide and Kydex for a belt holster that's fast, concealable, and very economical!
Following on the tremendous success of the hybrid KingTuk IWB, the TacSlide mates a Kydex holster pocket to a slotted steerhide backplate.
An open top and neutral cant make the draw fast and simple. The wide spacing of the 1¾" belt slots pulls the handgun in tight to the body for excellent concealment.
The TacSlide's silhouetted, belt-slide design accommodates multiple barrel lengths on the same basic frame size while simultaneously minimizing overall bulk. Concealment is enhanced with the TacSlide's forward molded design, which pulls the butt of the pistol close to the body.
The TacSlide is compatible with Crimson Trace Lasergrips, and is currently offered for popular semiautos and double-action revolvers at an MSRP of $39.95.
About: Galco Gun Leather:
Galco International was founded by Richard N. Gallagher in 1969 as a small family business in Chicago, Illinois. Known then as "The Original Jackass Leather Company," Gallagher specialized in holsters constructed of horsehide. Visit: www.usgalco.com