Gun Rights Supporter Tom Stark for Durham County NC Republican Party Chair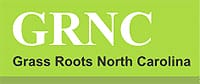 North Carolina –-(Ammoland.com)- Pro-gunner and competitive shooter TOM STARK is running for Chairman of the Republican Party of Durham County.
Here is your chance to help put someone supportive of your rights in charge of the Republican Party in the most anti-gun county in the state. Among this avid hunter's solid credentials is a law degree from Duke University, not to mention being an Eagle Scout.
The Convention is Saturday March 19, 2011, registration at 8:30. Precinct meetings are at 9:00 and the Convention will follow. The convention fee is $15.00 in advance, and $20.00 at the door. Pre-registration can be done at DurhamGOP.com.
We need all the pro-gun people possible to turn out to support Tom Stark for this important post.
IMMEDIATE ACTION REQUIRED: Pre-register for the Convention at: DurhamGOP.com
Instructions
ALL REGISTERED REPUBLICANS
PLEASE TAKE NOTICE:
DURHAM COUNTY REPUBLICAN PARTY
ANNUAL CONVENTION
Saturday March 19, 2011
Registration – 8:30 am.
Precinct Meetings – 9:00am.
County Convention – Upon conclusion of Precinct meetings
Location – Hillandale Learning Center, 2107 Hillandale Road, Durham, NC 27705
The business of the convention includes election of a Chairman, and other officers.
Voting Members must have been a Registered Republican on January 31, 2011 to vote in Precinct Meetings, January 1, 2011 to vote in the Convention.
Delegates to the County Convention can be elected to the State Convention.
Refreshments for sale by Triangle Republican Women
Legal Info: This election alert was authorized and paid for solely by the Grass Roots North Carolina Political Victory Fund.
About:
Grass Roots North Carolina/Forum for Firearms Education is a non-profit, all volunteer organization devoted to educating the public about trends which abridge the freedoms guaranteed by the Bill of Rights, and engaging in grass roots activism to preserve those freedoms. Formed in 1994 to conduct a highly successful rally for the Second Amendment, GRNC has gone on to conduct projects like "Remember in November: A Gun Owner's Guide to Voting," bringing concealed carry to North Carolina. Visit:www.grnc.org