International Shooting Sport Federation World Cup Sydney – USA Brings Home Three Gold & Five Silver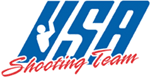 COLORADO SPRINGS, Colo. –-(Ammoland.com)- Just seven months after securing the title of Junior World Champion in Men's Skeet, Jon Michael McGrath (Tulsa, Okla.) finished the International Shooting Sport Federation (ISSF) World Cup Sydney with a golden glow.
Olympic Training Center Resident Athlete McGrath was on target for not only qualification, but also the final.
Shooting 124 out of 125 targets after five rounds left McGrath tied with three other shooters headed into the final.
McGrath and Georgios Achilleos (Cyprus) were the only shooters that remained focused enough to shoot clean finals (25 targets). With just a two target shoot-off, McGrath bested Achilleos for the gold medal for a total of 149 +2 targets.
At just 18 years old, McGrath is one of the youngest members on the National Shotgun Team, yet didn't let his youth cloud the path to success. Achilleos, the 2010 World Championship bronze medalist, finished with the silver medal in Sydney. Russia's Valerly Shomin, the reigning World Champion, secured the bronze medal with 148 total targets (124 + 25). The USA's TJ Bayer (College Station, Texas) and Sergeant Vincent Hancock (Eatonton, Ga.) finished in the middle of the field with 119 targets.
The USA Shooting Team leaves Sydney the most victorious and medal-winning federation with eight total medals-three gold and five silver medals-won. China finished with a close second of eight medals-two gold, one silver and five bronze medals. Moreover, the USA brought home a very important quota for Men's 50m Rifle Prone won by Sergeant First Class Eric Uptagrafft (Phenix City, Ala.).
The medal winners are as follows:
Gold: Jamie Beyerle (Lebanon, Pa.), Women's 50m Rifle Three Position
Gold: Kim Rhode (El Monte, Calif.), Women's Skeet
Gold: Jon Michael McGrath (Tulsa, Okla.), Men's Skeet
Silver: Matt Emmons (Browns Mills, N.J.), Men's 50m Rifle Three Position
Silver: Amy Sowash (Richmond, Ky.), Women's 50m Rifle Three Position
Silver: Sgt. 1st Class Eric Uptagrafft (Phenix City, Ala.), Men's 50m Rifle Prone
Silver: Staff Sergeant Joshua Richmond (Hillsgrove, Pa.), Men's Double Trap
Silver: Caitlin Connor (Winnfield, La.), Women's Skeet
For complete results, please visit the ISSF Website. The USA Shooting Team will be traveling to Changwon, Korea, from April 12 to19 for the second leg of the ISSF Rifle and Pistol World Cup. The shotgun team takes a rest for a week before competing in Beijing, China for the third ISSF Shotgun World Cup. Catch all the latest updates and follow your team on USA Shooting's Facebook
Winchester Ammunition is a Proud Sponsor of the USA Shooting Shotgun Team: Winchester® Ammunition has been the exclusive ammunition sponsor and supplier of the USAShooting Shotgun Team since 1999. Members of the 2008 shotgun team brought home four medals from Beijing using Winchester AA International Target loads. Winchester is an industry leader in advancing and supporting conservation, hunter education and our country's proud shooting sports heritage. For more information about Winchester and its complete line of products, visit www.winchester.com.
About USA Shooting:
USA Shooting, a 501c3 non-profit corporation, was chartered by the United States Olympic Committee as the National Governing Body for the sport of shooting in April 1995. USA Shooting's mission is to prepare American athletes to win Olympic medals, promote the shooting sports throughout the U.S. and govern the conduct of international shooting in the country. Check us out on the web at www.usashooting.org and on Twitter at twitter.com/USAShooting.