Last Latin Kings Member Convicted of Racketeering, Conspiracy, Murder, Robbery and Gun Offenses
Last of 19 Gang Members to be Convicted; Murdered a Hyattsville Man and Participated in the Armed Robbery of a Prostitute.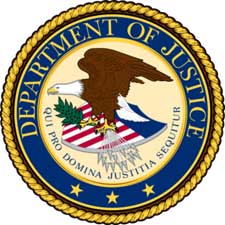 Greenbelt, Maryland –-(Ammoland.com)- A federal jury convicted Chinua Shepperson, a/k/a "Nu," "NuNu" and "King Nu," age 28, of Washington, D.C. late yesterday of conspiracy to participate in a racketeering enterprise known as the Almighty Latin King and Queen Nation (Latin Kings), murder in aid of racketeering, robbery, using a gun during a crime of violence and murder resulting from use of a gun during a crime of violence.
The conviction was announced by United States Attorney for the District of Maryland Rod J. Rosenstein; Assistant Attorney General Lanny A Breuer, of the Department of Justice Criminal Division; Special Agent in Charge Theresa R. Stoop of the Bureau of Alcohol, Tobacco, Firearms and Explosives – Baltimore Field Division; Chief J. Thomas Manger of the Montgomery County Police Department; Montgomery County State's Attorney John McCarthy; Interim Chief Mark Magaw of the Prince George's County Police Department; and Prince George's County State's Attorney Angela Also brooks.
U.S. Attorney Rod J. Rosenstein said, "Chinua Shepperson robbed and murdered a Hyattsville man, and participated in an armed robbery in order to further his position in the Latin Kings. The strategy of combining the resources and intelligence of local, state and federal law enforcement agencies to pursue federal racketeering charges against criminal gangs is proving effective in removing violent offenders from the streets and making our neighborhoods more safe."
"The Latin Kings is a brutal gang that uses violence to achieve its ends," said Assistant Attorney General Breuer. "With Mr. Shepperson's conviction, all 19 defendants charged in this investigation have been held to account. Our deliberate approach to prosecuting the Latin Kings and other gangs is taking violent offenders off our streets, and working to make our communities safer."
"The ATF RAGE Task Force built a strong case against the Latin Kings through tireless police work documenting the criminal acts of the defendants and the RICO enterprise," says ATF Special Agent in Charge Theresa Stoop. "The jury heard the facts of the investigation, including the violence perpetrated by Shepperson and the Latin Kings. The success of this investigation shows the effectiveness of the criminal justice system, and how hard ATF works to combat gang violence."
The Latin Kings is a violent street gang with thousands of members across the country and overseas. The Latin Kings have a detailed and uniform organizational structure, which is outlined – along with various "prayers," codes of behavior and rituals – in a written "manifesto" widely distributed to members throughout the country. Members of the Latin Kings are also traditionally given "King Names" or "Queen Names," which are names other than their legal names, by which they are known to members of the gang and to others on the street. At the local level, groups of Latin Kings are organized into "tribes," including, the Royal Lion Tribe, MOG, Sun Tribe and UTL.
Latin Kings members to engage in gang activities from a date unknown until November 2009. In furtherance of the conspiracy, Shepperson and other gang members participated in the armed robbery of a prostitute at a motel in Laurel, Maryland on December 14, 2007. Shepperson also conspired with other gang members to rob and murder John Realpe Montoya. On April 25, 2008 Shepperson robbed John Realpe Montoya of cocaine and fatally shot him behind the Marylander Condominiums in Langely Park, Maryland.
All 18 co-defendants previously pleaded guilty to the racketeering conspiracy. Shepperson faces a maximum sentence of life in prison. U.S. District Judge Alexander Williams scheduled sentencing for June 17, 2011 at 9:30 a.m.
Mr. Rosenstein and Mr. Breuer thanked the ATF–led RAGE Task Force, including the Gaithersburg Police Department; the Montgomery County Police Department; Montgomery County State's Attorney's Office; Prince George's County Police Department; Prince George's County State's Attorney's Office; the Montgomery County Sheriff's Office, the Maryland National Capital Park Police – Prince George's County Division; and the Maryland State Police; as well as, the New York Police Department; the U.S. Secret Service, and the Internal Revenue Service – Criminal Investigation, for their assistance in this investigation and prosecution.
United States Attorney Rod J. Rosenstein commended Assistant United States Attoneys Emily Glatfelter and David Salem, and Lara M. Peirce, a Trial Attorney with the Criminal Division's Gang Unit, who are prosecuting the case.