Lesser Prairie Chicken Festival Poster Contest Winners Chosen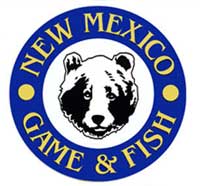 SANTA FE, NM –-(Ammoland.com)- Wildlife artist Burdette "Burt" Calkins' watercolor painting of booming, fighting and flying prairie chickens was selected as the winner of the 2011 High Plains Lesser Prairie Chicken Festival poster contest.
Calkins' remarkably detailed and accurate depiction of lesser prairie chickens displaying on a mating site, or lek, was among about 25 entries in the adult category. He will receive $300 and his painting will be reproduced as the annual poster for the festival, which will be April 15-17 this year in Milnesand.
Camber Arnhart, 14, of Albuquerque, won the category for grades 7-12 with her digital painting of a booming prairie chicken. Jack Luttrell, 11, of Albuquerque, won the K-6 category. Both youth winners will receive $50 prizes.
Sponsored by the New Mexico Department of Game and Fish, The Nature Conservancy, the Milnesand community and other partners, the High Plains Prairie Chicken Festival celebrates the lesser prairie chicken and the Llano Estacado (staked plains) of eastern New Mexico. Festival participants see prairie chickens perform their colorful early morning courtship dances, learn about the cultural and natural history of the southern Great Plains, take daily birding tours, and enjoy good food and western hospitality.
This year's 10th annual festival is sold out. The festival is limited to 100 participants because of the sensitivity of the lesser prairie chickens during breeding season. Those interested in attending next year's festival can receive early notification by calling Tish McDaniel, (575) 762-6997 or e-mailing [email protected]