Massachusetts Bill Sets Unreasonable No Hunting Areas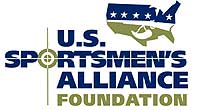 Columbus, OH –-(Ammoland.com)- A bill in Massachusetts could drastically decrease land open for hunting.
House Bill 657, introduced by Representative Kathi-Anne Reinstein (D- Suffolk), would double the size of the state's no hunting zones near occupied dwellings.
Currently, state law prohibits possessing a loaded firearm or hunting on someone else's land within 500 feet of an occupied dwelling without the dwelling owner's permission. This bill would arbitrarily double that distance to 1,000 feet.
If passed, the bill would force sportsmen to get permission to hunt from adjacent land owners even on many of the lands they currently hunt. In effect the bill could shut down vast tracks of land that are currently open to hunting.
"This bill could prohibit sportsmen from hunting on lands they have enjoyed for years simply because the person living next door doesn't like hunting," said Jeremy Rine, U.S. Sportsmen's Alliance associate director of state services. "The current 500 foot no hunting restriction is already excessive, there is no justifiable reason for further limiting the amount of private land available to hunters."
Take Action! Massachusetts sportsmen should contact their state representative ask them to oppose HB 657. Tell them there is no justification for limiting hunting land access and for infringing on private property rights. To find your state representative's contact information, please visit www.ussportsmen.org/LAC.
About:
The U.S. Sportsmen's Alliance is a national association of sportsmen and sportsmen's organizations that protects the rights of hunters, anglers and trappers in the courts, legislatures, at the ballot, in Congress and through public education programs. Visit www.ussportsmen.org.