Michigan Bird Conservation Initiative to Hold Fifth Annual Ornithological Congress in Petoskey April 6-9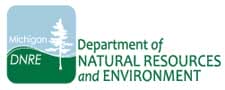 Michigan –-(Ammoland.com)- The fifth annual Ornithological Congress of the Michigan Bird Conservation Initiative will be held at North Central Michigan College in Petoskey, starting Wednesday, April 6, through Saturday, April 9.
The Congress is being held jointly with the Michigan Chapter of the American Fisheries Society and the Michigan Chapter of The Wildlife Society. Participants may attend any of the symposia, workshops, talks, and events hosted by any organization on the days for which they register.
"We're very excited about this year's Ornithological Congress. Several representatives of nationally recognized programs will be in attendance to discuss their projects with Michigan's conservation community," said Lori Sargent, a nongame wildlife biologist with the Department of Natural Resources.
The Congress provides an opportunity for organizations, agencies, and individuals to develop partnerships for current and future projects. "No one organization can conserve all of the birds in Michigan," according to Chair Keith Harrison, "but the connections made at the Ornithological Congress helps pool resources and achieves larger goals."
The annual Ornithological Congress is an opportunity for conservation-minded individuals to come together to discuss issues of importance for bird conservation, share information about research projects, and build partnerships to better address threats to bird life in Michigan. The Congress is open to all; attendance at past Congresses included professional wildlife biologists, students, hunters, and birders. The dress code for the event is casual. The primary goal of the event is providing a forum for conservation connections to be made and information to be shared.
The Ornithological Congress will include symposia on social networking, and sessions on the Kalamazoo River oil spill, and climate change. Speakers from The Nature Conservancy, the Kellogg Biological Station, Michigan Audubon Society, and Michigan State University will be discussing the impacts of the Kalamazoo River oil spill and tall towers on wildlife and what can be done about them. There will also be the annual owl prowl, silent auction, poster sessions and food.
In addition, there will be concurrent meetings with the American Fisheries Society and the Michigan Chapter of The Wildlife Society.
"This is a great opportunity for our members to share information and work together to conserve the state's wildlife," said Karen Cleveland, DNR wildlife biologist and president of the Michigan Chapter of the Wildlife Society. "So many conservation issues are relevant to all species, not just birds."
For more information about the Ornithological Congress, contact Karen Cleveland at 517-241-4250 or [email protected], or go online to www.mibci.org and click on Ornithological Congress. Pre-registration is preferred, but not required.
North Central Michigan College is located at 1515 Howard St., just off of US-31, in Petoskey.
The Michigan Department of Natural Resources is committed to the conservation, protection, management, use and enjoyment of the state's natural and cultural resources for current and future generations. For more information, go to www.michigan.gov/dnr.
SPONSORS
DTE Energy
The Forestland Group, LLC
DONORS
Binder Park Zoo
Karen Cleveland
Department of Natural Resources, Wildlife Division
Tom Funke
Kalamazoo Nature Center
Kellogg Bird Sanctuary
Kingman Museum
Michigan Audubon Society
Mike Sanders
National Wild Turkey Federation, Michigan Chapter
Southwest Michigan Land Conservancy
Terry Rich, Partners in Flight
Dick Wolinski
ORGANIZERS
Michigan Department of Natural Resources
Michigan Department of Transportation
Michigan Audubon Society
Kalamazoo Nature Center
U.S. Fish & Wildlife Service
Kellogg Bird Sanctuary