Michigan DNR Announces 2011 Archery in the Schools State Tournament Winners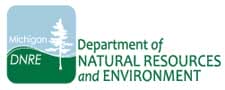 Michigan –-(Ammoland.com)- The Department of Natural Resources today announced the winners of Michigan's Fifth Annual State Virtual Archery Tournament.
Nearly 800 student archers enrolled at schools participating in the National Archery in the Schools Program (NASP) competed in the recent tournament.
Team awards will be presented as follows:
High School Division
First Place – Gaylord St. Mary Cathedral High School
Second Place -Northwoods Christian Homeschool
Third Place -Hartland High School
Middle School Division
First Place – Hartland Middle School
Second Place – Kent City Community Schools
Third Place – St. Francis Xavier School
Elementary School Division
First Place – Hartland Elementary School
Second Place – Academy of the Americas
Third Place – Portage Central Middle School
The 2011 overall male state champion is Steven Schram, 9th grade student at Bark River-Harris in Delta County. Schram also finished first in the 2010 NASP State Tournament and placed second at the 2010 NASP World Tournament. The 2010 overall female state champion is Mariah Kestila, 11th grade student at Escanaba High School in Delta County.
The National Wild Turkey Federation provided trophies and medals for top ranking teams and individual winners. In addition, several archery equipment manufacturers donated prizes for tournament winners. First-place teams, and an additional five qualifying teams and the top five male and female archers in each age division, received an invitation to participate in the upcoming NASP National Tournament May 13-14 in Louisville, Ky.
"The state tournament is the culminating event for students and coaches participating in NASP," said Mary Emmons, DNR coordinator of Archery in the Schools Program for the DNR. "To date nearly 500 schools in Michigan participate in the program."
The DNR continues to offer free archery instructor certification training for school teachers and equipment grants remain available.
For a complete list of tournament winners and scores, visit the tournament web site at http://nasptournaments.org. For more information on Michigan's Archery in the Schools Program, visit www.michigan.gov/archery or contact Mary Emmons at 517-241-9477 or [email protected]
The Michigan Department of Natural Resources is committed to the conservation, protection, management, use and enjoyment of the state's natural and cultural resources for current and future generations. For more information, go to www.michigan.gov/dnr.