Experiencing Missouri's First Atlatl Weapon Deer Season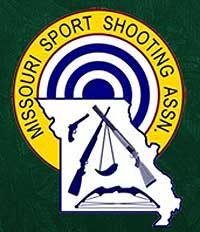 Columbia, MO –-(Ammoland.com)- Results of a survey indicated that while no hunters bagged a deer during Missouri's first atlatl season, they experienced the excitement and challenge of pursuing game with this "new" weapon.
The author prepared a brief survey and sent it, via email, to Missouri Atlatl Association members and to other atlatlists in Missouri who were identified as potentially using the atlatl for hunting deer this year.
In several instances hunters were identified from newspaper articles this fall. While, it is possible that there were hunters in Missouri using the atlatl who were not identified, in the author's opinion the survey results reflect all or nearly all atlatlists who hunted during the 2010 firearms season.
THE HUNTING EXPERIENCE
The hunting experience of 11 individuals who responded to the survey, no one reported harvesting a deer. Two Atlatlists reported throwing at deer and in each case the throws resulted in clean misses. Responses of several hunters reflected the thrill of "almost" bagging a deer with the atlatl. Other responses pointed to the special challenges that the atlatl presents and the advantages of designating the atlatl for use during the archery season.
"On the way in about 75 yards from my stand I spot a small doe about 50 yards ahead and it seems she has me pegged but she starts slowly walking towards me head bobbing. As she passes behind each tree I slowly get a dart notched and arm in the up throwing position. She is slightly quartering to my left which I am not believing as I am starting to think this is going to happen. Slowly she closes the distance 40, 30, 20 my heart is pounding and I am at the ready. She gets to 15 yards and is just about to get her head behind a tree and give me a great shot when she suddenly starts to drift to my right and with each step she takes I am getting more out of position to throw. She lowers her head but I am twisted to the right too far and when I throw I don't get much on the throw and my dart passes under the deer and then she was gone. Anyway what a rush just a few steps the other way and maybe history is made." (RP)
"It was a fantastic experience! Quite unnerving to let deer get that close." (ES) "I hunted for four hours one afternoon during the antlerless season with my atlatl. I had four does and one 4-point buck at 40 yards, but they did not come any closer. It was EXTREMELY exciting hoping it was going to all come together!" (VC) Hunting with an atlatl and dart presents greater challenges than hunting with a rifle or bow. It is much more difficult to be in meaningful range and have adequate cover, while having the opportunity for a clear unobstructed throw. In several cases, respondents reported deer were in atlatl range, but they were not able to get a clear throw because of obstructions or that they were spotted in the process of throwing.

I spent about 80% of the time in a tree stand, but only saw one deer from there. It was a little 6 point buck that came into either a grunt call or rattled horns, since I was using both at the time. It came in behind me but I don't think I could have gotten a throw anyway because of the brush I would have had to throw through. If I remember right, I saw a total of 7 deer while hunting. Only 1 was out of range of the atlatl but was in easy rifle range. It was also the only one that I saw in the open. Most of my success in seeing deer was on the ground, then trying to get close and find an opening to throw through. I had several opportunities at two yearlings, but it would have been throwing through heavy brush or a "head on" throw which is a very low percentage shot. Because of that, I never did throw a dart at a deer. All the deer I saw were at one time or another, close enough for an atlatl throw, with the exception of the one that I saw in the open. (RM)
When I was able to be within atlatl range there was too much brush for a good throw, or the deer spotted me before I could throw. I discovered that an atlatl hunting strategy must be developed which I found is different from a bow or rifle strategy…..I found that it will take a lot of practice throwing from different positions, at different elevations, and in a woods environment (i.e., trees, brush, etc.). (CW)
A doe was 20 yards away and the throw was on target, but the doe saw my throwing and bolted. (ES)
While not specifically asked, a number of respondents expressed their desire that the atlatl be designated for the archery season rather than the rifle season.
Due to cold I wish it could be held during bow season. Even after much practice I just can't throw with a glove on. My hand got very cold. It would also allow more time in the field. (ES) I had an enjoyable time out hunting with the atlatl, but one morning, after a couple of hours in my spot I noticed a gun hunter nearby. This is a high pressure hunting season, and with a short range weapon like the atlatl it would be far preferable to have a longer, lower pressure season. I would like to see use of the atlatl moved to archery season, this would greatly enhance the experience and increase the likelihood of a harvest as an outcome. (JG)
I would like to see this weapon legalized for the archery season as I feel that early foliage and less wary deer would equal more opportunity and success. (RP)

It would be a lot easier to get a deer into my effective range if the regulations were changed to archery season! (BH)
I think we should have atlatls as a legal method during bow season prior to rifle season. Once rifle season starts, deer spook a lot easier. Wearing the blaze orange is also a hindrance. Deer can see color if they get close enough and that's what ruined two of the opportunities I had for throwing. (CW)

If we can get it included with archery, I think our chances will improve. (RM)

I think the atlatl season should be during archery season. (AJH)
In addition to the reasons cited above for designating the atlatl for use during the archery season, it appears that many of the respondents also hunt with a bow, reflecting a natural link between the atlatl and bow as well as similarities in hunting tactics.
Despite the fact that no deer were harvested during this first season, it was a success. Participants enjoyed the experience and became more aware of the special challenges that use of the atlatl brings to deer hunting. Also, while the number of hunters using an atlatl was very small compared to firearms and archery hunters, the designation of the atlatl as a legal method of pursuing deer has spurred a growing interest among Missouri hunters and the number will likely be larger next year. Designating the atlatl for use during archery season would almost certainly result in an increase in the number of hunters using the atlatl. It would extend the time available for pursuing deer and provide a more conducive environment for hunters who want to experience a new level of challenge and enjoyment.
ATLATL Success!
While there were no success stories using the ATLATL that we know of in Missouri, there indeed was some success last year in Pennsylvania where a 7 year old boy took a deer with an ATLATL. What made this story even better is that his Grandpa (he must be proud) caught the kill on tape.

It's always a success when a youngster enjoys his time in the outdoors and at an early age learns the wonders and discipline of the hunting sports. Hopefully next year someone from Missouri will make history by taking a deer with this method.

You can view the video of this hunt on YouTube at the following link.
Submitted by:
Ronald E. Mertz, President
Missouri Atlatl Association
[email protected]
About:
The mission of the Missouri Sport Shooting Association is to protect and preserve the shooting sports at the state level. MSSA will promote and improve the shooting sports by sponsoring marksmanship training and competitions throughout the state of Missouri. MSSA will work for the rights of the gun owner, shooter, collector, hunter, archer, black powder enthusiast, and trapper. MSSA will support the free exchange of ideas, information and education related to gun ownership, shooting, hunting, firearms and related topics. Visit: www.missourisportshooting.org