No Weakening of Concealed Handgun Permit Valid in Parks & Restaurants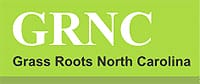 North Carolina –-(Ammoland.com)- We are in the final push for HB 111, but don't be complacent. The enemies of your freedom and safety are hard at work making certain that your ability to protect yourself and family remains limited.
Rumors are rife that their tricks to convince the General Assembly that you are not really behind this move may be taking hold. The result of this will be amendments that will render this bill not much more effective than the current law.
We know that this bill is the desire of North Carolinians because we have heard from them for years on this matter. It is consistently one of the top requests. This is within your grasp, don't let it slip away now.
A quick refresher:
HB 111, "Concealed Handgun Permit Valid in Parks and Restaurants," will restore your right to carry your legally concealed weapon in parks and in restaurants where alcohol is served. You will still be prohibited from consuming alcohol yourself while carrying, but you will thus be allowed the luxury of self protection there.
New suggested talking points:
NC concealed carry has reduced violent crime: Since 1995, when our concealed carry law passed, the rate of overall NC crime has dropped by 27.7%, while the rate of violent crime dropped by a whopping 37.1%. This mirrors the study by John Lott and David Mustard which found that concealed handgun laws deter murder, rape, and aggravated assault.
State parks have not seen the same drop: An extrapolation of partial data for the same years estimates only an 8.9% drop in crime within state parks. Although crime in municipal parks is not tracked, news accounts and the urban location of many suggest that crime is actually increasing in these "victim disarmament zones." HB 111 will not only benefit permit-holders, it will deter violent crime.
NC permit-holders are overwhelmingly responsible: Of 336,743 concealed handgun permits approved since 1995, only 1007 have been revoked for any reason (that's less than a third of one percent, or 0.29%). Although the SBI doesn't keep reasons for revocation, other states' experience suggests that few of those revocations are for misuse of firearms.
Action: IMMEDIATE ACTION REQUIRED
Contact
Use our auto-emailer to send the message detailed below: www.grnc.us/alerts/email3_28_11a.htm
Call your own representative in the NC House. Tell him or her that you are paying attention and that you want them to pass HB 111 with NO WEAKENING amendments. You may find your representative here: www.grnc.org/contact_reps.htm
Deliver This Message
Honorable Members of the NC House:

There are troubling rumors circulating that weakening amendments to HB 111, "Concealed Handgun Permit Valid in Parks and Restaurants," will be allowed to take root and water down a very good bill. Do NOT under any circumstance allow this. I understand that dirty tricks by anti-gunners are afoot to make legislators doubt the pro-gun and pro-self-defense nature of North Carolinians. Don't believe them.

For sixteen years, North Carolina concealed handgun permit-holders have proven themselves sane, sober and law-abiding. Their overwhelming responsibility is demonstrated by the fact that permit revocations run mere tenths of a single percent.

Because the ability of lawful North Carolinians to protect themselves and their families in restaurants and parks is long overdue, I STRONGLY URGE YOU TO SUPPORT HOUSE BILL 111 by all means substantive and procedural, and to pass the bill WITHOUT WEAKENDING AMENDMENTS. Under the bill, restaurants would still be able to post against firearms, and nothing would change the current prohibition on permit-holders consuming alcohol while carrying firearms.

Make no mistake about this message: NO weakening amendment will be acceptable. I expect you to pass HB 111 as it is with NO weakening amendments.

I will monitor actions on HB 111 via Grass Roots North Carolina legislative alerts.

Respectfully,
You may find your NC STATE representative by going here: www.grnc.org/contact_reps.htm
You may write your FEDERAL congressman by going here: www.house.gov/writerep/
You may write your FEDERAL senators by going here: www.senate.gov/
About:
Grass Roots North Carolina/Forum for Firearms Education is a non-profit, all volunteer organization devoted to educating the public about trends which abridge the freedoms guaranteed by the Bill of Rights, and engaging in grass roots activism to preserve those freedoms. Formed in 1994 to conduct a highly successful rally for the Second Amendment, GRNC has gone on to conduct projects like "Remember in November: A Gun Owner's Guide to Voting," bringing concealed carry to North Carolina. Visit:www.grnc.org