NRA Refuses To Meet With President Obama – This Week American Trigger Sports Network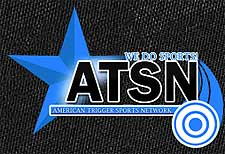 Ventura, CA – -(Ammoland.com)- This week on the Trigger Sports Network, Why did the NRA refuse to meet with President Obama? Rachel Parsons tells us.
Mark Walters, host of Armed America Radio, explains his home defense preparations and a beauty queen in Florida shoots home intruder.
4th Annual Mammoth Shooting Biathlon preview. Don't drive drunk in a scissor lift and play with Law Enforcement.
Finally New Training for Cops – Respond now, save lives!
Click here to see recent video: www.atsn.tv
James B. Towle
Host
American Trigger Sports Network
www.atsn.tv
About:
ATSN was born from the already popular Radio series, "Trigger Sports Radio" which was broadcast nationwide, and hosted by James B. Towle. James wanted to bring the world of Trigger Sports to a whole new level by introducing video clips and LIVE coverage from shooting events on the Trigger Sports LIVE! weekly show. ATSN is set to be the leader in your trigger sports news, and now we are broadcasting around the world! Visit: www.atsn.tv