Obama & Gun Rights On This Weeks American Trigger Sports Network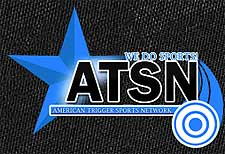 Ventura, CA – -(Ammoland.com)- This week on the Trigger Sports Network, Obama comes out with his first statement on his stand on our gun rights and NRA's Rachel Parsons fires back!
What is your response to being asked if you own a gun by Law Enforcement? David Codrea reports.
Why are there no riots or looting in the aftermath of the disaster in Japan? Mark Walters reports.
Special Guest Andrew Chamberlain, author of "Cartridge Comparison Guide" tells you why this is the ultimate book for every shooter!
The Lewis and Clark air gun changed the history of the USA and you have to see this.
Click here to see recent video: www.atsn.tv
James B. Towle
Host
American Trigger Sports Network
www.atsn.tv
About:
ATSN was born from the already popular Radio series, "Trigger Sports Radio" which was broadcast nationwide, and hosted by James B. Towle. James wanted to bring the world of Trigger Sports to a whole new level by introducing video clips and LIVE coverage from shooting events on the Trigger Sports LIVE! weekly show. ATSN is set to be the leader in your trigger sports news, and now we are broadcasting around the world! Visit: www.atsn.tv