Pennsylvania Schools Qualify For NASP National Championships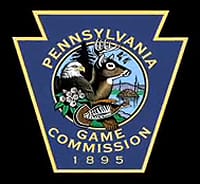 UNIVERSITY PARK, Centre County –-(Ammoland.com)- Excessive rain and localized flooding may have impacted the number of students who attended the recent National Archery in the Schools (NASP) 2011 State Tournament on March 11, but it certainly didn't damper spirits, according to Pennsylvania Game Commission officials, who hosted the event at the Penn State Multi-Sport Facility in University Park, Centre County.
The top schools in each of the three divisions – elementary, middle school and high school – automatically qualified for the upcoming national championships in Louisville, Kentucky, from May 13-14. In addition, those teams that meet minimum qualifying scores also are eligible.
The first place team in the elementary school division (grades fourth through sixth) was Choconut Valley Elementary School. The middle school division champions (grades seventh through eighth) were the archers from New Castle Christian Academy. Williams Valley High School won the high school division (grades ninth through twelfth). In addition, the high school division teams of Halifax High School and Blue Ridge High qualified for the national competition based on their total scores.
Also, 50 individuals who placed first through fifth in the male and female category for each grade level of the elementary division (fourth through sixth) and in the middle and high school divisions also qualified for the national competition.
For a complete list of team and individual results, go to www.nasptournaments.org, scroll down and click on "2011 Pennsylvania NASP State Tournament."
In mid-2010, the Game Commission began coordinating Pennsylvania's NASP, which helps Pennsylvania school districts meet physical education curriculum requirements of the state Department of Education, while at the same time introducing them to the world of competitive archery.
"Pennsylvania NASP has grown to include an additional 27 schools," said Julie Imes, Game Commission Outreach Coordinator, who oversees NASP for the agency. "We are going to continue to work with school districts across the state to enroll more schools in the program, and we hope to see even more participants at next year's competition."
According to figures from NASP, 30 percent of students who participate in the archery program indicate that they are more interested in other shooting sports since taking the archery program in school. Also, more than half of NASP participants indicated that they wanted to continue target archery and 56 percent wanted to try archery hunting, which has a direct relationship to the Game Commission's mission to recruit and retain hunters.
"From the Game Commission's perspective, NASP® is a win-win situation," Imes noted.
Started in Kentucky, in 2002, NASP has spread throughout the United States, and is now reaching around the world. By the end of the 2010-11 school year, nine million students will have gone through NASP lessons in 9,000 schools throughout 47 states, Washington, D.C., Canada, Australia, New Zealand and South Africa. Tournaments are held at the state, national and international levels.
NASP is a joint venture that partners with state education and wildlife management agencies and archery equipment manufacturers and organizations to promote student education, physical education and participation in the lifelong sport of archery. The program's focus is to provide international-style archery training in physical education classes in grades four through 12.
For more information on Pennsylvania NASP, visit the Game Commission's website (www.pgc.state.pa.us), put your cursor on "EDUCATION" in the menu bar at the top of the homepage and click on "PGC NASP" in the drop-down menu listing. To get NASP started in a Pennsylvania school, contact Julie Imes, at the Game Commission headquarters, at 717-787-4250. Also, "PA NASP" can be found on Facebook by searching for "Pennsylvania NASP."