PETA Killed a Shocking 94 Percent of Adoptable Pets in 2010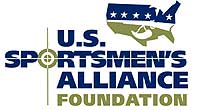 Columbus, OH –-(Ammoland.com)- A recently released report for 2010 shows that the country's most outrageous animal rights group euthanized the majority of pets in their care.
According to the Virginia Department of Agriculture and Consumer Services, in 2010 PETA euthanized 79% of the total cats, dogs and other companion animals in their care.
An astonishing 97% of cats and 88% of dogs were put to sleep by the group during 2010.
Of the 1553 cats received by the animal rights group, over 97% of them were surrendered by their owners to PETA. Similarly, of the 792 dogs received, 90% of them were surrendered by their owners.
While this sounds like something completely out of character for a group which believes that animals are equal to humans, this is not the first time PETA has killed the majority of animals given to its care. In 2006, PETA reportedly destroyed most of the animals surrendered by owners to the organization, and in 2007 two PETA employees were charged with animal cruelty for allegedly tossing garbage bags full of euthanized cats and dogs into a dumpster. And is consistent with last year's 95.8% of pets killed.
See the full 2010 report:
About:
The U.S. Sportsmen's Alliance is a national association of sportsmen and sportsmen's organizations that protects the rights of hunters, anglers and trappers in the courts, legislatures, at the ballot, in Congress and through public education programs. Visit www.ussportsmen.org.