Registration Now Open for USPSA 2011 Hornady Area 3 Championship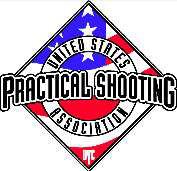 SEDRO-WOOLLEY, Wash. –-(Ammoland.com)- The U.S. Practical Shooting Association (USPSA) announced that registration is now open for the 2011 Hornady Area 3 Championship which will take place August 11-14 at the Heartland Public Shooting Park in Grand Island, Neb.
Based on the success of last year's championship, which was also sponsored by Hornady Manufacturing and garnered significant local press coverage of the more than 225 top shooters that competed, officials expect the 2011 match to fill quickly. Shooters are encouraged to register as soon as possible by downloading and submitting their match application.
The 2011 Hornady Area 3 Championship will feature 14 challenging stages and a round count of at least 325 rounds. Titles will be awarded in all six USPSA pistol divisions – Open, Limited, Limited-10, Production, Revolver and Single Stack – as well as the Ladies, Juniors, Seniors and Super Seniors categories.
For more information on the 2011 Hornady Area 3 Championship visit www.USPSA3.org. To learn more about USPSA, or to become a member, visit www.USPSA.org, follow @USPSA_Shooting on Twitter or like USPSA on Facebook at www.facebook.com/USPracticalShootingAssn.
About:
USPSA is a non-profit membership association. Most of the more than 19,000 individual members belong to and regularly compete at one of the nearly 375 affiliated clubs and sections (groups of clubs banded together for mutual benefit) located across the United States. USPSA is affiliated with the International Practical Shooting Confederation (I.P.S.C.), which is comprised of approximately 67 nations. USPSA is the American region of IPSC. Visit: www.uspsa.org