VIDEO HITS THE BULLSEYE – Schools Not Participating in NASP Should Take Notice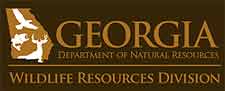 SOCIAL CIRCLE, Ga. –-(Ammoland.com)- Does your child's school have programs that add both diversity and interest to the classroom and "engage the unengaged" student?
The National Archery in the Schools Program is a program that can help accomplish this objective.
The National Archery in the Schools Program is an approved physical education program that has been in Georgia schools since 2003. The program originated in Kentucky in 2002 and now has 47 states, with more than 7,000 certified schools and two million students that participate each year.
"Archery is a sport that anyone – male or female, small or large – can find success as long as they practice and dedicate time to achieve their goals," says State Shooting Sports Director Jennifer Pittman. "It is a program that teaches concentration, hand-eye coordination, patience and determination – all of which mesh perfectly with school goals."
A new video, available on YouTube at www.youtube.com/GeorgiaWildlife , illustrates what a difference the program can make within a school. The video features students from the 2010 NASP World Champion Woodlawn Elementary School of Chatsworth, GA.
MORE ABOUT NASP
NASP is an in-school archery curriculum that meets all education department standards. The program promotes instruction in international-style target archery to improve educational performance and participation in shooting sports.
Research has shown that the program, administered through a minimum two-week course during the school year, improves class attendance and behavior. NASP universal fit bows make it possible for students of all sizes and genders to succeed in archery while raising self-esteem levels and improving hand-eye coordination during physical activity.
NASP is taught in 47 states as well as Australia, Canada, South Africa and New Zealand. To date, more than 7 million students have gone through the program.
HOW CAN YOU GET NASP IN YOUR CHILD'S SCHOOL?
Interested in NASP? Be sure to share this information and video with other parents, teachers, and school administrators to build support. Then, to find out more about implementing the program in your school, please contact Shooting Sports Director Jennifer Pittman at 770.388.0045 or [email protected] .