Sinclair Scope Ring Lapping Tool Combo Kit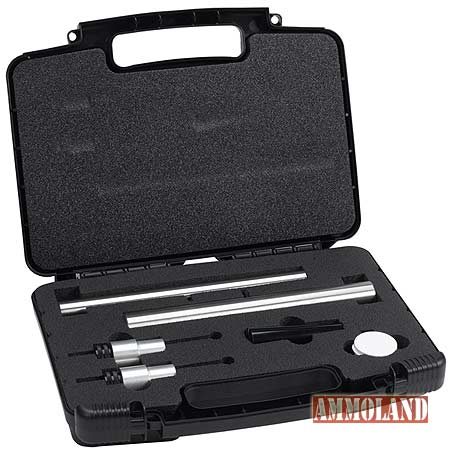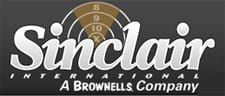 Fort Wayne IN –-(Ammoland.com)- A fine riflescope demands a precision, stress-free mounting system to obtain top optical performance on your rifle. That's where Sinclair International's Scope Ring Lapping Tool Combo Kit, #80-2500, comes in.
Designed to install all 1″ and 30mm riflescopes, this kit contains the Sinclair Scope Ring Alignment Tool, 1″ and 30mm Sinclair Scope Ring Lapping Tools, plus a container of lapping compound, all conveniently packaged in a fitted protective hard case.
Used together, these tools ensure perfect scope ring alignment, preventing stresses that can distort or bend a scope tube. A bent tube distorts the scope's optical axis, which requires excessive windage and elevation adjustments and impairs the scope's light transmission.
Bases, rings and rifle actions from different manufacturers may not be perfectly true in regard to alignment tolerances, sometimes even needing shims under the ring bases (also available from Sinclair) to achieve proper ring alignment. The Sinclair Scope Alignment Tool uses two pointed rods to reveal and correct ring misalignment. Doing this step first, and shimming as needed, will reduce the amount of lapping necessary to obtain perfect alignment.
Unlike other pointed rod alignment tools, the Sinclair tool uses adjustable rods riding in precision-machined collets set into tool bodies mounted in the scope rings. This eliminates the need to loosen and retighten the rings repeatedly to adjust rod point length.
Sinclair's Scope Ring Lapping Tools are precision-ground to a tolerance of +/- .0005 inches. Each tool comes with a one-inch and a 30mm lapping bar, handle and lapping compound for about five sets of scope rings. The lapping bars are 10 inches long to efficiently lap your scope rings to perfect alignment.
About:
Sinclair International is the world's premier supplier of high-quality reloading tools, components and accessories plus unique benchrest shooting supplies. Stocking more than 10,000 items, the company supplies reloaders and precision shooters worldwide. To order, or for more information, call 800-717-8211 or visit sinclairintl.com and mention AmmoLand.