Texas Bill Would Drop Recoginition of Other States Concealed Handgun Licenses
Contact and Stop Bad Bill HB 356.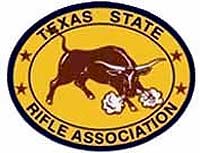 Houston, Tx –-(Ammoland.com)- Tomorrow, House Committee on Homeland Security and Public Safety will be hear HB 356 in committee. This means public testimony, if any, will be taken and considered. We need your help!
HB 356 was filed by F rated, State Representative Lon Burnam (D-Fort Worth). The change to proposed law states that a person's concealed handgun license issued by another state would not be recognized in Texas if the person as established residency in Texas.
Snowbirds and other part-time Texans with an out of state concealed carry license, who live at least part of the time in Texas, have enjoyed the privilege of carrying with their home state's license based on a reciprocal agreement. If HB 356 passes this tradition would effectively end when the licensees reaches the six month residency requirement.
You might recall as recently as two years ago, DPS was extremely behind on processing new and renewing Texas Concealed Handgun Licenses, and Texans sought out of state licenses. This was often required to be able to continue to carry and no fault of the Texan. If HB 356 were to pass the Texas licensee would find his out-of- state-carry license invalid, long before it expires.
This would also be true for over 5500 Texans who opted to get the Utah license. Utah certified out of state instructors to present and promote their inexpensive, easy to obtain concealed handgun license, to the annoyance of other states. Utah lost reciprocity with Nevada and New Mexico because of this practice of soliciting the Utah license in other states.
This year the Utah Legislature passed legislation requiring a person from a state which offers a concealed handgun license to have that state's license before obtaining the Utah license.
If HB 356 passes, Texans, your Utah license will no longer be recognized, the license you obtained in good faith will disappear long before it expires. Keep in mind, the basic criteria for reciprocity is the background check.
Please call or email members of the House Committee on Homeland Security and Public Safety and tell them to Stop HB 356. Rep. Lon Burnam is F rated by TSRA and it's a long standing F. He is not working on behalf of gun owners or public safety.
House Member Contact Information Links
House Committee on Homeland Security and Public Safety
Rep. Sid Miller (Chairman)
Rep. Allen Fletcher (VC)
Rep. Marva Beck
Rep. Lon Burnam
Rep. Joe Driver
Rep. Dan Flynn
Rep. Barbara Mallory Caraway
Rep. Aaron Pena
Rep. Armando Walle
Remember we're only as strong as our number of members! Join, renew, or upgrade your TSRA membership today at www.tsra.com or call 512-615-4200. We're the NRA state affiliate but our money and our members come from Texas.
Keep the Faith,
Sincerely, Alice Tripp
Texas State Rifle Association
About:
The Mission of the Texas State Rifle Association is to protect and defend the inalienable rights of the individual Texan to acquire, possess, transport, carry, transfer ownership and enjoy the right to lawful use of firearms for self preservation, for the defense of family and property and the common defense of the Republic and the individual liberties of the people. Visit: www.TSRA.com