Texas Concealed Carry On Campus Bill in Committee – Bill 354
SB 354 by Wentworth to be heard in Senate Committee.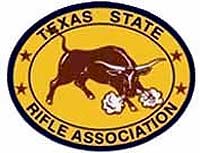 Houston, Tx –-(Ammoland.com)- On Tuesday, March 22, SB 354 by Senator Jeff Wentworth (R-San Antonio) will be heard in Senate Criminal Justice Committee.
SB 354 will stop colleges and universities from expelling student-CHLs for having their handgun on the property of their college or in their cars. It will also stop colleges and universities from terminating their faculty and staff for the same activity.
SB 354 goes on to remove the criminal penalty and allow CHL students, faculty and staff to have this option of self-defense with them in the buildings. Colleges can regulate storage for resident students and sporting events will still be off-limits.
A similar House companion, HB 750 by Rep. Joe Driver (R-Garland) was heard in House Homeland Security and Public Safety Committee on Wednesday, March 16th, and passed 5-3 along party lines after nearly six hours of testimony.
Other good bills dealing with this issue were laid out and left pending in committee include: HB 86 by Rep. David Simpson(R-Longview), HB 1167 by Rep. Van Taylor (R-Plano), HB 1356 by Rep. Lance Gooden (R-Terrell), another and final variation HB 2178 filed by Rep. Joe Driver (R-Garland). All were bills supported by TSRA.
HB 750 by Driver pushes ahead in the process to allow adult students, faculty, and staff the option of having their licensed, concealed handgun with them in college buildings and with them on the commute between school and home.
Senator Wentworth's bill, SB 354, is likely to be close behind.
Contact Senate Committee Members
Senate Contact Information Link
Please contact all the State Senator on the list. Thank the members of the committee who are co-authors and urge them all to support Senator Wentworth's SB 354, Concealed Carry on Campus.
Please be very polite and keep your message short and to the point "I support Senator Wentworth's SB 354 and concealed carry on campus. I hope you'll support it in committee and later on the Senate floor. Thank you"
Criminal Justice Committee Members:
Senator John Whitmire (D) Chairman
Senator Joan Huffman (R) Vice Chair
Senator John Carona (R) Co-Author
Senator Rodney Ellis (D)
Senator Glenn Hegar, Jr. (R) Co-Author
Senator Juan "Chuy" Hinojosa (D)
Senator Dan Patrick (Co-Author)
TSRA and Members
The TSRA is nearly 100 years old, a non-profit, single-issue, non-partisan association. We are the NRA state affiliate but wholly funded by Texans for Texans. We need your membership and continued support.
We are your representation in the Capitol of Texas.
Join, renew, or upgrade your membership today at www.tsra.com or call 512-615-4200.
Our Legislature meets only during odd years. We need to get this done.
Keep the Faith,
Sincerely, Alice Tripp
Texas State Rifle Association
About:
The Mission of the Texas State Rifle Association is to protect and defend the inalienable rights of the individual Texan to acquire, possess, transport, carry, transfer ownership and enjoy the right to lawful use of firearms for self preservation, for the defense of family and property and the common defense of the Republic and the individual liberties of the people. Visit: www.TSRA.com