Texas Concealed Handgun Licensees on Campus Bill
Bills to be heard Wednesday, March 16th 2011.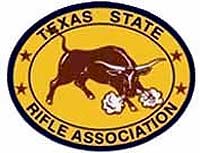 Houston, Tx –-(Ammoland.com)- On Wednesday, March 16, the House Committee on Homeland Security & Public Safety will consider HB 750, TSRA-backed legislation sponsored by State Representative Joe Driver (R-Garland) that would allow Texas Concealed Handgun Licensees to protect themselves on public college and university campuses.
That day, the committee will also consider HB 86, a bill similar to HB 750 filed by State Representative David Simpson (R-Longview); HB 1167, a measure authored by State Representative Van Taylor (R-Plano) that would allow Texas CHLs to carry on community college and technical school campuses; and HB 1356, legislation sponsored by State Representative Lance Gooden (R-Terrell) that would allow Texas CHLs who are faculty, staff or employees of Texas colleges and universities to carry on campus.
Please contact committee members and urge them to support the following bills: HB 750, HB 86, HB 1167 and HB 1356. Click below for their contact information
We need impact statements!
Additionally, TSRA is looking for written testimony – in the form of a brief email – to share with committee members from individuals who will benefit from passage of any of these measures.
Particularly, we want to hear from any college or university faculty, staff or employees who are CHLs, or non-traditional college students – graduate or law school students who attend class at night, veterans returning from Iraq or Afghanistan who are resuming their studies, or enrollees at community colleges or technical schools here in Texas.
Please send emails to Alice Tripp at [email protected] and be sure to include your full contact information.
TSRA is only as powerful as your membership.
Don't forget to join, renew, or upgrade your membership at www.tsra.com or call 512-615-4200.
Keep the Faith
Alice Tripp
Texas State Rifle Association
Legislative Director
About:
The Mission of the Texas State Rifle Association is to protect and defend the inalienable rights of the individual Texan to acquire, possess, transport, carry, transfer ownership and enjoy the right to lawful use of firearms for self preservation, for the defense of family and property and the common defense of the Republic and the individual liberties of the people. Visit: www.TSRA.com