Wisconsin DNR Announces Updates to Chippewa Conservation Code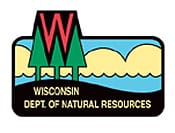 MADISON, WI –-(Ammoland.com)- The Department of Natural Resources and Great Lakes Indian Fish & Wildlife Commission (GLIFWC) today announced a number of updates to the court-approved rules that govern Chippewa Indian hunting, fishing and trapping off-reservation rights in Wisconsin's Ceded Territory.
The 1991 court judgment in Lac Courte Oreilles Indians v. State of Wis., most commonly known as the Voigt decision, required the six Wisconsin Chippewa bands to establish a conservation code by which their off reservation treaty rights would be exercised. They did so by creating the Off Reservation Model Code.
"Changes in hunting, fishing and trapping opportunities since the original agreement support these modifications both to maintain the original intent of the agreement and to streamline implementation," said DNR Secretary Cathy Stepp "These changes will not endanger our wildlife, fish and forest resources but will make things simpler and more efficient."
GLIFWC and DNR representatives worked closely over the past year and a half to address the areas where changes were needed to the Off Reservation Model Code and succeeded in producing modifications without the need for litigation. Both the tribes and the state view the result as a step forward in the way these issues are handled for all parties. "It is really significant that we were able to institutionalize the communication and dialogue between the parties," said James Zorn, GLIFWC Executive Administrator.
Many of the modifications mirror changes in state hunting, fishing and trapping codes, and other changes represent an increase in the level of shared knowledge and cooperation between the department and GLIFWC staff.
Updates include changes in walleye spearing harvest monitoring for small-quota lakes, streamlining of tribal wildlife quota declarations for antlerless deer, bear, fisher, otter and bobcat and a pilot project that allows tribal offices to issue gathering permits for certain forest products.
The changes in walleye harvest reporting procedures apply only to lakes with a harvestable walleye quota of 75 or fewer fish. All fish speared in these lakes must still be reported. In the past, walleye harvest could only be reported at the landing of the lake just speared. Fish speared in these small-quota lakes can now be reported at a location other than the landing of the speared lake. Quotas are not increased, only the reporting procedure has been modified.
DNR can now also move ahead with season structure setting ahead of receiving tribal harvest declarations for antlerless deer, bear, fisher, otter and bobcat if tribal harvests remain below 15% of the tribal share of these species, thereby simplifying the season setting process.
The changes were filed with the court as an amendment to the final judgment entered in 1991.
A summary of the changes:
Meetings of the Agency Leadership. Allows for a regularized process to coordinate communication by agency leaders in DNR and GLIFWC, and agrees that both parties will make good faith efforts to coordinate regarding their respective management and regulatory authorities.
Biennial Stipulation Review. Allows both parties to coordinate discussion of proposed management and regulatory issues and to provide a regular schedule for stipulation review and possible amendment in that the parties agree to make good faith efforts to undertake a review of, and propose changes to, the stipulations no less than biennially.
Technical Updates and Amendments. Establishes a mechanism that allows for automatic implementation of provisions of a GLIFWC "Commission Order," after consultation with the state and agreement of the parties, for issues that substantially mirror existing and future state law changes to the management of resources within the ceded territory. A Tribe may choose to adopt more restrictive measures thereby reserving each Tribe's authority. This amendment makes the implementation of a Commission Order less cumbersome by eliminating the need for continuous ratification of the tribal codes that previously had to be amended after the issuance of each Commission Order.
Adjacent Spawning Stream Segments. Establishes designated adjacent spawning stream segments as one "unit" for spearing purposes where the walleye declaration for a particular lake applies to both to the lake and designated river segment.
Designated River and Stream Segment Regulation – Long Term Six Year Joint Study
Establishes a six year joint study of existing stream segments which may be amended upon agreement of the parties, that allows for the harvest of 60 walleye per segment per day without restrictions on the number of boats or spearers, and without the five fish daily bag limit, while maintaining the 120 fish total annual harvest per segment with a maximum of two days allowed for harvest.
Additional Designated River and Stream Segments – Long Term Six Year Joint Study
Establishes a long term six year joint study for spearing in eight designated stream segments that the tribes have had annual recurring access for ongoing study.
Calculation of Safety Factors. Establishes defined timeline for the parties to review data, methodology and calculations for the appropriate "safety factors" used in setting walleye and muskellunge safe harvest levels every 10 years, unless both parties agree to meet earlier, or if such review is unnecessary.
Gillnet Mesh Size – Six Year Joint Study. Establishes a six year joint study that makes permanent existing ongoing annual studies which may be amended upon agreement of the parties, that continues to allow for the use of additional gillnet mesh sizes on lakes 1,000 acres or larger.
Alternative Monitoring of Tribal Walleye Harvest on Certain Lakes. Creates an administrative mechanism that sets forth the list of certain low quota harvest lakes (maximum quota of 75 walleye) where on-site monitoring is not required, upon agreement of the parties. Registration of the harvest is still required.
Wildlife Quotas/Bag Limits – Thresholds. Establishes a stipulation change identical to what is currently in place for turkey to implement the threshold harvest system in Wisconsin for the following species; antlerless deer, black bears, fishers, otters and bobcats. The shift from a declared quota prior to harvest to a system limiting harvest in the following year is designed to mirror the state's management system for the species listed, and is based on the fact that the tribes rarely approach the 50% harvest limitation for those species. Tribal members would be regulated by a daily bag limit, registration would still be required (within 3 working days of harvest), and carcass tags are still required.
Tribal Gathering on State Lands – Two Year Joint Assessment. Establishes management and regulatory principles pertaining to tribal gathering on select DNR properties for a two year trial study period. This stipulation change will provide a means for tribal self regulation while establishing the necessary assurance that the tribes will ensure that their members' gathering activities are consistent with the state's management objectives.
Tribal Mentored Hunting Regulations. Codifies the regulatory change established via state law for mentored state youth less than 12 years in age and GLIFWC Commission Order #2009-01, that established culturally appropriate regulations to provide tribal members more treaty harvest opportunities in line with state harvesters by expanding hunting opportunities for tribal hunters less than twelve years of age and for tribal hunters that have not been issued a certificate of accomplishment from a tribal hunter education and firearm safety course.
Deer Unit Goal Review. Allows the Department the flexibility to re-evaluate the three (3) year time frame for deer unit goal review by establishing a deer unit goal review every five (5) years.
Committee Updates. Updates the list and mechanism for on going updates to the current DNR committees that routinely address treaty reserved resources covered by the Voigt decision while continuing to deepen and further the ongoing GLIFWC‑DNR relationships established to date, and providing for a framework for continued dialogue.
Tribal State Park Hunting Document Established. Establishes an administrative mechanism that sets forth the regulations and state parks available to tribal harvest entitled.
CITES Export Program. Establishes a stipulation change pertaining to GLIFWC's Convention on International Trade in Endangered Species (CITES) Export Program. CITES tags issued under this program would be provided to GLIFWC, which would be responsible for distributing them to the tribes, and which would report to the U.S. Management Authority as required by the program delegation.