Wisconsin Gun Owners Needs Help – Emergency Equipment Failure
Help WGO Hold Politicians Accountable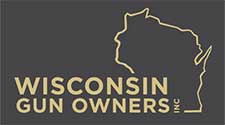 Wisconsin –-(Ammoland.com)- I'm pushing the panic button. There isn't much time. So let me explain.
What makes WGO so effective is that we're self-sufficient in our ability to get mail out the door to our members and the public like you.
That's why we've invested in the equipment to handle our own mail operation here at WGO.
Mail – hot off the press – is the main tool we use to mobilize gun owners and hold anti-gun politicians accountable.
By having the equipment in-house to produce our mail, we can do large mailings on the turn of a dime without having to waste time going back and forth with a mail house.
But now we have a serious problem: The main piece of equipment critical to our operation has died.
The machine just quit. It was outdated and the dealer no longer services it because the company went out of business.
Now we're sitting dead in the water at the worst possible time: Going into a new legislative session where concealed carry will be won or lost.
The dealer has loaned us a machine to use temporarily. But I'm afraid the unexpected cost of a new machine is not in our budget.
We need to act fast. So I must ask for your help.
If you've already donated to help us, please accept our thanks. If not, now that I've explained the problem, lets talk solutions.
And remember: We are on borrowed time.
Please do what you can to ensure WGO survives this setback.
Yours in Liberty,
Corey Graff Executive Director
About:
WGO works for grassroots gun owners, not politicians. While many gun lobbies fight for "reasonable gun control," WGO sets a higher standard: Defining the terrain of pro-gun political battle. Sure, many groups claim they're "pro-gun" — all the while they provide cover for anti-gun deals cut by politicians — but only WGO truly informs gun owners, remaining committed to a 100% pro-gun position. We oppose all gun control — regardless of the political party — and work tirelessly to restore the Second Amendment. Visit www.wisconsingunowners.org