Wisconsin's Leftover Spring 2011 Turkey Permits On Sale Starting March 21st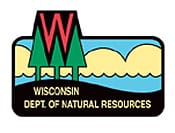 MADISON, WI –-(Ammoland.com)- Wisconsin department of natural resources wild turkey update – leftover 2011 spring turkey permits go on sale next week!
The 2011 Spring Turkey Season is just around the corner and leftover spring turkey permits will be sold on a first-come, first-served basis starting next week! Sales begin Monday, March 21 and leftover permits will be first issued for sale by zone, one zone per day, with each zone having a designated sales date as follows:
Zone 1 = Monday, March 21st, 10am – midnight
Zone 2 = Tuesday, March 22nd, 10am – midnight
Zone 3 = Wednesday, March 23rd, 10am – midnight
Zone 4 = Thursday, March 24th, 10am – midnight
Zone 5 & Zone 6 = Friday, March 25th, 10am – midnight
Any permits still remaining for all zones = Saturday, March 26th, starting at 10am and continuing until all permits are sold out or the season has come to an end
For information on how many permits remain in each zone and when, where, and how to purchase a leftover permit, please visit the DNR's 2011 Spring Turkey Leftover Permit Availability website at www.dnr.wi.gov/org/caer/cs/springturkey/.
Best of luck for an enjoyable and successful spring turkey season!
To see this week's press release announcing the upcoming leftover spring turkey permit sales, please visit: www.dnr.wi.gov/news/weekly.asp
To visit the DNR's Wild Turkey website, please visit: www.new.dnr.wi.gov/Default.aspx?Page=72659862-f510-474f-8f33-0f0d2a0b08d9