Woolrich Names Miller to Merchandise Manager Post Overseeing Elite Series Tactical Line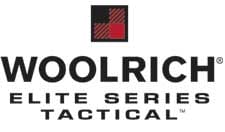 Woolrich, PA –-(Ammoland.com)- Woolrich, the Original Outdoor Clothing Company since 1830, is pleased to announce that Brian Miller has been named to the new position of Merchandise Manager, overseeing the brand's Elite Series Tactical line of garments for military, law enforcement and civilian concealed carry.
Miller, who first joined the company in 1979, previously served as Manager of Field Operations and Quality Assurance in Woolrich's government contracting division.
In his new role, Miller will be responsible for directing design, product development, merchandising and sourcing for the Elite Series Tactical line. He will continue to lead the design of new products for military, law enforcement, competitive shooters and concealed carry purposes.
Since the inception of the Elite Series Tactical line in 2006, Miller has been acting product manager in addition to his work in government contracting. Originally aimed at military and law enforcement special operations teams, Elite Series Tactical has expanded to offer premium quality clothing for off-duty law enforcement and the civilian concealed carry permit holder.
"This new position allows me to devote 100% of my focus on continuing to improve the Elite line," Miller said. "As we go forward with the spring 2011 additions to the line, I think people are going to rethink their perception of tactical clothing and how it can be worn for everyday concealed carry."
Jerry Rinder, Woolrich's Vice President of Marketing, says that Miller's long history with Woolrich is a great benefit to the new line.
"Brian's clothing experience helps make Woolrich the most comfortable, well-fitting and durable line of tactical garments on the market," Rinder said.

"Veteran soldiers and law enforcement officers have told me clothing can be as important as one's weapon of choice. Brian is committed to making sure Elite Series Tactical lives up to that standard."
Miller brings a variety of experience to the Merchandise Manager position, including time spent in global sourcing and quality assurance.
Miller will begin his new duties immediately.
About Woolrich Elite Series Tactical
Established in 1830, Woolrich is the authentic American brand that embraces the outdoor lifestyle. Trusted by generations of loyal consumers, Woolrich—The Original Outdoor Clothing Company—continues a tradition of quality and value. A brand known worldwide, Woolrich products include functional, comfortable and durable men's and women's sportswear, outerwear, and accessories. The Woolrich Elite Series Tactical line was developed by working closely with military, law enforcement and private security communities. Their input, combined with Woolrich's apparel expertise, led to the creation of clothing that performs under demanding and specialized needs. For more, please visit www.woolricheliteseriestactical.com