101 Reasons To Buy An ARMALITE Rifle – Chapter 3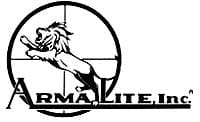 Geneseo, IL – -(Ammoland.com)- There are many reasons to buy a firearm.
During the year 2011, we will share 101 of OUR reasons to buy the best: ArmaLite.
Chapter 2
21. ArmaLite rifles come with two stage triggers as standard equipment.
22. The Army Marksmanship Unit helped develop and test ArmaLite's AR-10 National Match rifle.
23. ArmaLite's High Capacity A2 buttstock has more storage room than GI buttstocks.
24. Armalite's M-15 upper receivers are forged 7075-T6 aluminum, not weaker billet aluminum.
25. ArmaLite's AR-50A1 muzzle break is the most effective and MOST COPIED.
26. ArmaLite's bolt carriers are chrome lined on the inside.
27. ArmaLite's Law Enforcement Carbines combine A2 and A4 sighting options for flexibility.
28. ArmaLite is a manufacturer, not an assembler.
29. All ArmaLite rifles and complete uppers are test fired before shipping.
30. ArmaLite's president can actually SHOOT.
AR Stands For ArmaLite: Accept No Substitutes. www.ArmaLite.com
About:
ArmaLite has one of the broadest product lines in the firearms industry. We manufacture and sell semiautomatic rifles in a variety of calibers including 5.56mm and 7.62mm, long range super-accurate bolt action rifles in calibers including .308 Winchester, .300 Winchester Magnum, .338 Lapua, and 50 BMG, and classic 9mm pistols.Visit: www.armalite.com