New Bianchi 101 Leather Holster for the Concealment Market
Minimalist Design at its Best.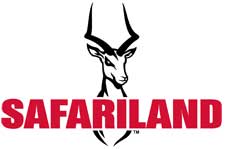 JACKSONVILLE, Florida –-(Ammoland.com)- Safariland, a BAE Systems line of business, announced today the introduction of the Bianchi Model 101 Foldaway holster, a brand new design for semiautomatic handguns.
This simple, yet innovative holster essentially turns the exterior of a belt into the interior of a holster, allowing for an extremely compact, concealable carry for a handgun.
The Model 101 Foldaway is constructed as a rectangular piece of full grain leather, with dual 1.5" belt slots, a full leather lining and exterior stitching detail.
The user may slide the holster onto the belt loop in the desired location on the hip. As the firearm is holstered, a cutout slot in the leather grips onto the trigger guard to help retain the handgun.
This brings the weapon as close to the body as possible by eliminating the normal thickness associated with typical holster designs. When not in use, it can be folded away flat against the body visually fading into the belt and giving no indication that it is a holster.
"This product gives new definition to the term 'minimalist design' in holsters," stated James Dawson, Category Director for Duty Gear products.

"Lightweight and inexpensive with a secure handgun fit that's never before been seen on the market, the Foldaway offers legendary Bianchi innovation at a price for today's consumer."
The Model 101 Foldaway is available in tan and black full grain leather in a plain finish to match the wearer's belt, and is offered on two sizes to fit a variety of medium and large frame semiautomatic firearms including Glock, Colt 1911, S&W and Springfield Armory models. MSRP is $15.25 and it is available today.
For more information about Bianchi holsters or other products, visit www.safariland.com or www.bianchi-intl.com.
About Safariland
Safariland, LLC is a premier provider of law enforcement and security products and services, delivering a full-range of customer-specific solutions. Offering many of the world's most recognizable branded products in the public safety market, Safariland is committed to saving lives. For more information about Safariland and its body armor products, as well as information on the new NIJ-06 standard, please visit www.safariland.com.