Big & J Industries Announces Sponsorship of Texas Trophy Hunters Association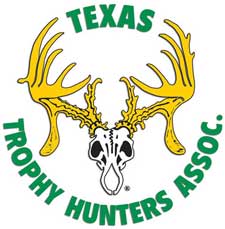 Grand Island, NE –-(Ammoland.com)- Big & J Industries, makers of BB2 Nutritional Deer Supplement and Attractant, is proud to announce its national sponsorship of Texas Trophy Hunters Association (TTHA).
TTHA is a membership-based organization that strives to unite all segments of the hunting community to promote and protect the hunting heritage.
Goals include supporting the quality and quantity of whitetail populations throughout North America and the world and supporting the improvements of wildlife and habitat through management and legislation. The organization also promotes youth education and community education and outreach through its many media outlets, including Trophy Hunters TV and The Journal of the Texas Trophy Hunters.
Big & J Industries, the first ever TTHA sponsor in the supplemental and attractant category, produces powerful deer attractants and deer supplements in addition to deer management and hunting strategies.
The company formulates and produces premier feed products that provide optimum growth and improved strength, while aiding the overall health of deer and elk herds.
"When looking at our overall business plan and goals, we decided to do some strategic marketing in key geographic regions, such as Texas, due to it's number of hunters and their passion for the sport and the industry," says Sean Wuller, vice president of Big & J Industries. "So when the TTHA opportunity presented itself, we knew we had to somehow incorporate them into our already vast marketing plan. Their fans and members are ever growing, and the individuals are dedicated to our sport. Plus, the entire media package reaches nationwide, which was a plus for us. We are excited about our new relationship, and will strive to continue to develop and deliver game-changing products that are beneficial not only for the hunters, but the animals alike."

Hal Gahm, vice president of sales for TTHA says, "Texas Trophy Hunters is excited and proud to have Big & J as our national partner. Big & J produces outstanding whitetail deer attractants that are proven to be extremely effective in Texas as well as in the rest of the country. The fact that Texas is the no. 1 state for whitetail populations, whitetail hunting licenses sold and dollars spent on hunting make this the perfect partnership. Texas uses approximately 4 million pounds of feed each year for wildlife purposes. Now we have Big & J products to enhance antler size, body size and overall bone mass; not to mention, Big & J products bring deer back for more."
For additional information on TTHA, check out www.ttha.com.
For more information on Big & J Industries, please visit www.bigandj.com, or call toll free at (866) 210-7781.