Blaser USA Donates Rifles to Friends of NRA National Sponsor Program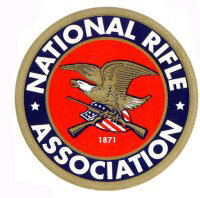 FAIRFAX, Va. –-(Ammoland.com)- The NRA Foundation is proud to announce a newly-formed partnership with premier rifle and shotgun manufacturer Blaser USA.
Through this alliance, Blaser has generously donated ninety-five R93 Prestige Rifles for the Friends of NRA National Sponsor program.
"We are thrilled to receive Blaser's donation for the National Sponsor program," said Kyle Weaver, Managing Director of NRA Field Operations.

"The pairing of two organizations dedicated to the shooting sports will surely benefit each brand. As for the sponsors who purchase a rifle, they are receiving a high quality product while helping to fund our national and state shooting programs."
The new Blaser-Friends of NRA sponsorship is available through every NRA Field Representative for a $5,000 tax-deductible* contribution. The R93 comes in three calibers (.25-06, .243 WIN, .300 WIN MAG) with Grade 3 Turkish Walnut wood, discreet arabesque engraving, scope mount and a synthetic hard case. Additional sponsor benefits include the 2011 sponsor sculpture, hat, and one-year subscription to The NRA Foundation's Traditions magazine. Contact Event Services Manager Jeremy Greene at (703) 267-1354 or [email protected] for more information.
"Blaser USA places the passionate hunter at the forethought of every decision we make," said Norbert Haussmann, President & CEO of Blaser USA. "By supporting Friends of NRA, our dedication and commitment to hunters now extends to helping fund an invaluable program that ensures our customers may continue to enjoy our products across the United States."

Blaser rifles developed their enviable reputation for accuracy by hammer-forging their barrels and chambers all at once. Using chamber specific tools, Blaser's production staff creates the tight tolerances necessary for the utmost accuracy. Their focus on safety, reliability, huntability, and versatility makes the straight-pull bolt action R93 Prestige one of the most successful hunting rifle systems available. For more information about Blaser USA, visit their website at www.blaser-usa.com.
Friends of NRA raises money and fosters community involvement for shooting programs across the country. One hundred percent of the net proceeds raised at Friends of NRA events go to qualified local, state, and national programs.
Thousands of volunteers nationwide participate in the program by organizing committees and planning events in their communities. Since its creation, more than 13,000 events have been held, reaching over two million attendees. Learn more about Friends of NRA and view all 2011 sponsor levels at www.friendsofnra.org.
*The amount of the donation that is deductible for federal income tax purposes is the excess of the amount of the donation over the value of the goods and/or services provided to the donor.
About:
Established in 1871, the National Rifle Association is America's oldest civil rights and sportsmen's group. Four million members strong, NRA continues its mission to uphold Second Amendment rights and to advocate enforcement of existing laws against violent offenders to reduce crime. The Association remains the nation's leader in firearm education and training for law-abiding gun owners, law enforcement and the military. Visit: www.nra.org