CCI's Eric Graufffel World IPSC Champion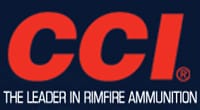 LEWISTON, Idaho –-(Ammoland.com)- CCI's shooting expert, Eric Grauffel, is known for having an unprecedented winning streak. He hasn't lost a competition in more than 10 years.
The 30-year-old native of France has won 177 President Medals and is World Champion of the International Practical Shooting Confederation (IPSC).
For his competitive shooting, Grauffel uses only CCI small pistol primers in his hand-loaded ammunition.
With CCI primers Grauffel says he gets the most reliability, efficiency and accuracy out of his bullets.
"If a primer is not perfect, it is like killing yourself in competition," said Grauffel.
As World IPSC champion, he requires the ultimate in accuracy, quality and selection. Working and playing in some of the world's finest shooting venues, Grauffel knows quality. That's why he picks CCI every time.
Follow Grauffel's progress or find out more about CCI's Competition, Target and Plinking line. Visit www.cci-ammunition.com.
About CCI:
Dick Speer founded Cascade Cartridge, Inc. in 1951 next to the Snake River in Lewiston, Idaho. The company manufactured and marketed centerfire primers for government use in its infancy. CCI now develops them for sporting applications as part of ATK Armament Systems and is the world leader in rimfire products. The company also produces shotshells, industrial powerloads and Blazer centerfire handgun ammunition. For more information, visit www.cci-ammunition.com