Competitive Shooter Tetreau Tops Koppi for USPSA Area 6 L-10 Title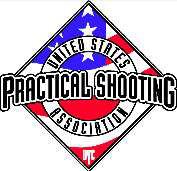 FROSTPROOF, Fla. –-(Ammoland.com)- Gerard Tetreau of Chepachet, R.I battled past John Koppi of Rogers, Minn. on the final stage of the match to take the Limited-10 division title at the U.S. Practical Shooting Association's (USPSA) Area 6 Regional Handgun Championship this past weekend in Frostproof, Fla.
The match began with Tetreau winning stage one, the first of three he'd win during the competition, and holding the lead until the fourth stage when Koppi picked up the first of his four stage wins. Koppi fell behind on the next stage as Tetreau moved back into the lead which he held until the 11th stage.
On the second to last stage Koppi topped the field and reclaimed the lead giving himself a 7+ point margin over Tetreau. On the final stage of the match though, Koppi gave up 36 points, and the title, to Tetreau who finished with 936.0599 points to Koppi's 907.4209.
"Gerard shot a strong match and claimed the Limited-10 title by finishing in the top five on all but two of the stages. That kind of consistent shooting is always hard to beat," said Michael Voigt, president of USPSA.
Finishing third in the Limited-10 division was Anthony Luciani of Phoenix, Ariz. who won three of the 12 stages to post a final score of 884.3377 and finish 51 points out of first.
Fourth place in the match went to Robbin Hudson of Largo, Fla. who finished with 778.4852 points while fifth place went to Michael Fordyce of Tallahassee, Fla. who won the 12th and final stage of the match to finish with 741.9557 points.
Hudson's fourth place finish also secured him the Senior Limited-10 title. Jim Martin of Sarasota, Fla. scored a victory in the Super Senior category with his final score of 657.9043.
The Area 6 Handgun Championship was held at the Universal Shooting Academy range in Frostproof, Fla. The match drew 349 top shooters from around the country as well as Brazil, Canada, Ecuador, Jamaica and Venezuela.
Match officials credit the high turnout to the generous support from corporate sponsors Cameron's Custom Guns, Competitive Edge Dynamics, EarScopes, Freedom Gun Works, Gargoyle, Glock, GPI Custom Gunworks, Heckler & Koch USA, Hornady Manufacturing, Millennium Custom Guns, Nevco Targets, Otis Technology, Red Dot Shooting, Rescomp/CR Speed, Rudy Project, Sig Sauer, Spot on Supply, Springfield Armory, STI International, Surefire, TechWear USA, UniqueTek and Velocity Shooter.
Want to learn more about practical shooting, or join the nearly 20,000 members of USPSA in the most dynamic and fast-paced shooting sport around? Then visit www.USPSA.org, follow @USPSA_Shooting on Twitter or like USPSA on Facebook at www.facebook.com/USPracticalShootingAssn.