Concealed Carry on Campus Bill Now in the Texas Senate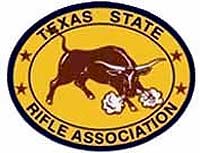 Houston, Tx –-(Ammoland.com)- Recently, Senator Jeff Wentworth (R-San Antonio) brought SB 354 to the Senate floor with a commitment from 21 fellow senators to vote to allow debate on his concealed carry on campus bill.
This is the same bill passed by mostly the same members of the Senate two years ago. Rules in the Texas Senate require 2/3 of those present to vote to consider a bill, and then the legislation can pass with a simple majority.
Two Senators — Eddie Lucio (D-Brownsville) and Mario Gallegos (D-Houston) — switched from "yes" to "no" votes as the bill was being laid out for consideration. Lacking the necessary 2/3 vote, Wentworth was forced to pull the bill down, and it has remained stalled in the Senate since.
Today, SB 5 by Senator Judith Zaffirini (D-Laredo) was brought to the Senate floor. SB 5 deals with the general business of a college campus. Six "friendly" amendments were offered to Senator Zaffirini's bill, which she knew of in advance and accepted. Then Senator Wentworth offered a seventh amendment, one not cleared by Senator Zaffirini in advance — the language to SB 354, concealed carry on campus.
Senator Zaffirini used a parliamentary maneuver to pull down her bill, at least temporarily or until 11 a.m. tomorrow morning.
Please contact Texas Senators and urge them to vote for Senator Wentworth's amendment to SB 5 by Zaffirini. See list below and not those where were co-authors on the original bill. Call everyone but thank those who are co-authors.
Please also call Lt. Governor David Dewhurst at 512-463-0001 and urge him to help legalize the right to personal protection for Concealed Handgun Licensees at Texas colleges and universities. This may be our best chance to gain a lawful self-defense option for CHLs at Texas institutions of higher education.
Senate Email Addresses and Phone Numbers
Note:
* indicates co-author on original SB 354. We need them to support the amendment!
More State Senators.
Remember the vote could come as early as tomorrow and we really need your help now.
Keep working and keep the faith,
Sincerely, Alice Tripp
Texas State Rifle Association
About:
The Mission of the Texas State Rifle Association is to protect and defend the inalienable rights of the individual Texan to acquire, possess, transport, carry, transfer ownership and enjoy the right to lawful use of firearms for self preservation, for the defense of family and property and the common defense of the Republic and the individual liberties of the people. Visit: www.TSRA.com