U.S. Congress Passes Historic Legislation to Return Certain Recovered Wolf Populations to State Wildlife Managers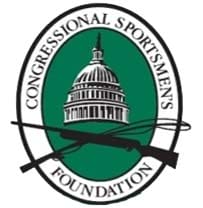 Washington, DC –-(Ammoland.com)- The United States Congress passed legislation today to remove certain populations of gray wolves from the Endangered Species Act (ESA) and return management of fully recovered wolf populations back to state wildlife managers.
As part of the FY 2011 budget agreement reached last Friday and passed today, the rider introduced by Congressional Sportsmen's Caucus (CSC) member Rep. Mike Simpson of Idaho and CSC Senate Co-Chair, Sen. Jon Tester of Montana, directs the Secretary of the Interior to reissue the latest (2009) ruling declaring the wolf recovered and to return wolf management to state agencies in Montana and Idaho, as well as portions of Utah, Washington and Oregon. Additionally, the provision precludes further lawsuits and preserves the decision made by Wyoming U.S. District Judge Johnson in November 2010, that the U.S. Fish and Wildlife Service (USFWS) wrongfully rejected Wyoming's wolf management plan.
"Rep. Simpson and Sen. Tester, as well as others in the Congressional Sportsmen's Caucus, are to be congratulated for their leadership in this historic move towards delisting of wolves and rightfully returning the species management to professional state wildlife managers," said Congressional Sportsmen's Foundation President Jeff Crane. "We will continue to support efforts in Congress and work with Administration to return all recovered wolf populations to the states."

"I am confident that this language gets us closer to our ultimate goal, which is seeing the entire Northern Rocky Mountain wolf population taken off the endangered species list and managed exclusively by the states," said Rep. Simpson. "Not only do wolf populations in the west far exceed recovery goals, but without proper management they have become so robust that they are adversely impacting other wildlife populations in the region and are spilling into other states not in the original recovery area. This language takes an important first step by allowing for a wolf hunt this year in Idaho and Montana and allowing Wyoming to move closer to developing an approved state management plan."

"This is more than a victory for Montana," said Tester. "It's a win for rural America, for jobs, and for our wildlife—and it's what's right for the wolves themselves. This was never going to get done with partisan games or grandstanding. We fixed this problem with Montana values—by putting aside our differences and working together on a responsible, common sense plan."
The Congressional mandate applies to only a part of the area where wolves have exceeded recovery goals. Wyoming's wolves remain under federal ESA protection. Only parts of Washington, Oregon, and Utah are included in the delisting although wolves are moving into other parts of those states. The Western Great Lakes area is excluded from the provision, where a fourth round of rulemaking is expected to begin soon.