Congressional Sportsmen's Caucus Introduces Legislation to Protect Lead Based Ammo & Fishing Tackle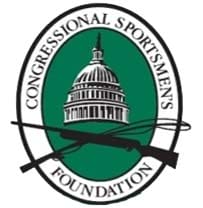 Washington, DC –-(Ammoland.com)- Congressional Sportsmen's Caucus (CSC) Co-Chairs Senators Jon Tester and John Thune and Representatives Jeff Miller and Mike Ross; along with House Vice-Chairs Representatives Bob Latta and Heath Shuler and 38 CSC co-sponsors, introduced legislation last week to protect lead based ammunition and fishing tackle from a potential ban by the U.S. Environmental Protection Agency (EPA).
The "Hunting, Fishing and Recreational Shooting Protection Act" (S. 838) and (H.R. 1558) would protect the firearms, ammunition and sport fishing tackle industries and the vital conservation programs they fund by clarifying that the components used in manufacturing shells, cartridges, and fishing tackle are exempt from EPA regulation under the Toxic Substance Control Act (TSCA).
"Hunting, shooting and fishing are more than just pastimes in Montana—they're part of our outdoor heritage," said Sen. Tester. "They're Montana values that we pass on to our kids and grandkids. And I'll fight for those values whenever Washington DC's rules get in the way of common sense."
"Most of our fish and wildlife habitat is thanks to the taxes paid by the firearms, ammunition and sport fishing tackle industries through sportsmen, and we must protect this revenue source for continued funding for habitat conservation in this country and I believe this legislation will help strengthen this funding base," said Rep. Miller.
In November of last year, the EPA denied a petition by a collection of anti-hunting and fishing organizations to ban the production and sale of lead based ammunition and fishing tackle under TSCA. However, these organizations are currently in litigation to force EPA to expand its TSCA authority in order to regulate traditional ammunition and fishing tackle.
A ban of traditional ammunition and fishing tackle would result in considerable reductions to the 11% excise tax on sales of long guns, ammunition and 10% excise tax on sport fishing tackle that these industries pay on their products as a means of funding fish and wildlife habitat conservation throughout the country.
"Hunting and fishing are not only great traditions in South Dakota, but these outdoor activities greatly contribute to the economic success of the state," said Sen. Thune. "This legislation will ensure that the EPA does not have authority to interfere with the regulation of gun ammunition or fishing tackle, which would come with great economic costs."

"It's always important to find a commonsense balance between protecting the rights of hunters, anglers and outdoorsmen and protecting our environment and wildlife habitats for future generations," said Rep. Ross.

"There is no credible scientific evidence that demonstrates traditional ammunition and fishing tackle pose any threat to human health or wildlife population and this legislation is needed to permanently address this issue once and for all. I'm pleased to join this bipartisan effort and to work to stop the TSCA petition, which is the most recent in a long string of attacks on our cherished hunting and fishing heritage."
Late last year, the Congressional Sportsmen's Foundation (CSF), members of the CSC and the National Assembly of Sportsmen's Caucuses (NASC), along with members of the American Wildlife Conservation Partners (AWCP), and the Association of Fish & Wildlife Agencies (AFWA), urged EPA Administrator Lisa Jackson to reject the proposed ban on lead based ammunition and fishing tackle.
"This issue is about protecting America's sportsmen as a federal ban on lead ammunition and fishing gear would negatively impact industry and wildlife conservation funding by driving up costs and serving as a disincentive for Americans to get outdoors," said CSF President Jeff Crane.

"We applaud and thank Sen. Tester and Sen. Thune, and Rep. Miller and Rep. Ross for introducing this common-sense measure," said Stephen L. Sanetti, member of the CSF Board of Directors and NSSF President and CEO. "This bill will continue to ensure that America's hunters and shooters can choose for themselves the best ammunition to use, instead of unnecessarily mandating the universal use of expensive alternatives."
State fish and wildlife agencies are authorized to manage most of a state's fish and wildlife, and therefore, closely monitor and address any local concerns about lead based ammunition and fishing tackle and any potential impacts on local species.
No scientific basis has been established to warrant any such wholesale ban on traditional fishing equipment. A similar proposal to ban lead fishing tackle was dismissed by the EPA in the mid-1990s because there was insufficient data to support such a ban at that time.
Congressional Sportsmen's Caucus Introduces Legislation to Protect Lead Based Ammo and Fishing Tackle
About:
The Congressional Sportsmen's Foundation celebrated its 20th anniversary in 2009. Throughout this time, CSF has maintained a singleness of purpose that has guided the organization to become the most respected and trusted hunting and fishing organization in the political arena. Visit: www.sportsmenslink.org