Glock's Shooter Sevigny Scores Limited Win at USPSA Area 6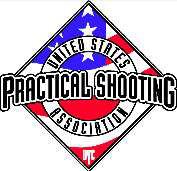 FROSTPROOF, Fla. –-(Ammoland.com)- Picking up titles at the U.S. Practical Shooting Association's (USPSA) Area 6 Regional Handgun Championship has become a habit for Team Glock's Dave Sevigny.
The Smyrna, Ga. resident added the 2011 Limited division title to his 2010 and 2009 Production division titles and the Limited-10 division title he grabbed in 2008.
Like many wins Sevigny has logged in his career this one came down to a strong finish. Sevingy began the match trailing Team Rudy Project's Blake Miguez of New Iberia, La. after Miguez won the first stage.
Concentrating on shooting his match, Sevigny began his move on the fifth stage picking up the first of five stage wins. He then picked up his second win on the sixth stage to close the gap with Miguez to just over seven points.
Stage seven in the match went to Miguez, only marginally increasing his lead over Sevigny who placed third on the same stage.
Then the match turned in Sevigny's favor as he racked up wins on the next three stages and jumped out to a 23 point lead. With just two stages left, the captain of the Glock shooting team expanded his lead to finish the match in the winner's circle and 63.1242 points ahead of the runner-up Miguez.
"There is not a more confident shooter in a trailing position that Dave. He's shown again and again that if you give him the room to make a move, you're going to see him passing by in the final stages of the match," said Michael Voigt, president of the U.S. Practical Shooting Association.
Miguez, a contestant on the first season of History Channel's Top Shot, finished in second with a final match score of 949.2207. Third place went to Kirksville, Mo. resident Manny Bragg, the 2008 and 2006 Area 6 Limited winner, who won four stages in the match and finished with 946.2696.
Rounding out the top five were Shannon Smith of Tampa, Fla. in fourth with 932.1028 and Canadian shooter Michael Burrell of Vaughan, Ontario in fifth with 917.6005.
Elsewhere in Limited division competition, Glock's Randi Rogers of Smyrna, Ga., claimed the Women's Limited title and finished 12th overall with 793.1129. Teepy Porter of St. Mary's, Ga. finished as the top Junior with 574.9844.
Among the seniors, Rick VanBlaricum of Lafayette, Tenn. won the Senior title with 692.6382 while Dave Mueller of Tallahassee, Fla. took the Super Senior title with 616.4757.
The Area 6 Handgun Championship was held at the Universal Shooting Academy range in Frostproof, Fla. The match drew 349 top shooters from around the country as well as Brazil, Canada, Ecuador, Jamaica and Venezuela.
Match officials credit the high turnout to the generous support from corporate sponsors Cameron's Custom Guns, Competitive Edge Dynamics, EarScopes, Freedom Gun Works, Gargoyle, Glock, GPI Custom Gunworks, Heckler & Koch USA, Hornady Manufacturing, Millennium Custom Guns, Nevco Targets, Otis Technology, Red Dot Shooting, Rescomp/CR Speed, Rudy Project, Sig Sauer, Spot on Supply, Springfield Armory, STI International, Surefire, TechWear USA, UniqueTek and Velocity Shooter.
Want to learn more about practical shooting, or join the nearly 20,000 members of USPSA in the most dynamic and fast-paced shooting sport around? Then visit www.USPSA.org, follow @USPSA_Shooting on Twitter or like USPSA on Facebook at www.facebook.com/USPracticalShootingAssn.