ISSF World Cup Beijing – Rachael Heiden Shines for the Silver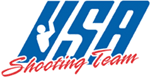 COLORADO SPRINGS, Colo. –-(Ammoland.com)- The USA Shooting Team's 19-year-old Rachael Heiden (Clinton, Mich.) equaled the junior world record in Women's Trap qualification at the International Shooting Sport Federation (ISSF) World Cup Beijing.
Heiden, the 2010 World Championship junior bronze medalist and reigning National Champion, nailed 73 out of 75 targets after just three rounds of shooting in strong winds. In the final she shot 16 out of 25 targets for a total score of 89 targets. Tied with Italy's Jessica Rossi (69+20) at 89 targets, the two entered a shoot-off for the gold medal.
Rossi topped Heiden after two targets to win the gold medal. Rossi, the 2010 World Championship bronze medalist, won a silver medal at the last leg of ISSF World Cup competition in Sydney. Heiden finished with the silver medal. "It feels great to win a medal, and to shoot a world record," said Heiden in an interview with the ISSF's Marco Dalla Dea. The bronze medal was won by Taipei's Lin Yi Chun with 87 total targets (68+19), who also secured a quota place for her federation. The second quota place was awarded to Finland's Satu Makela-Nummela, the 2008 Olympic gold medalist. Makela-Nummela scored 86 total targets (69+17) to finish fourth overall.
The ISSF World Cup Beijing wraps up on April 27 with the Men's Trap final. The men shot two qualification rounds on April 26. The USA Shooting Team's Collin Wietfeldt (Hemlock, Mich.) is leading the charge for the Americans with 49 out of 50 targets. Staff Sergeant Ryan Hadden (Pendleton, Ore.) shot 43 out of 50 targets, Zachary Bollman (Defiance, Mo.) shot 41 targets and Lance Bade (Vancouver, Wash.) scored 40 targets. For complete results, please visit the ISSF Website. Catch all the latest updates and follow your team on USA Shooting's Facebook.
Winchester small logoWinchester Ammunition is a Proud Sponsor of the USA Shooting Shotgun Team: Winchester® Ammunition has been the exclusive ammunition sponsor and supplier of the USAShooting Shotgun Team since 1999. Members of the 2008 shotgun team brought home four medals from Beijing using Winchester AA International Target loads. Winchester is an industry leader in advancing and supporting conservation, hunter education and our country's proud shooting sports heritage. For more information about Winchester and its complete line of products, visit www.winchester.com.

About USA Shooting:
USA Shooting, a 501c3 non-profit corporation, was chartered by the United States Olympic Committee as the National Governing Body for the sport of shooting in April 1995. USA Shooting's mission is to prepare American athletes to win Olympic medals, promote the shooting sports throughout the U.S. and govern the conduct of international shooting in the country. Check us out on the web at www.usashooting.org and on Twitter at twitter.com/USAShooting.