Michigan Bald Mountain Recreation Area Holding Rustic Cabin Open House & Cookout May 7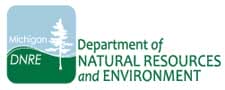 Michigan –-(Ammoland.com)- Campers longing for the rustic feel of the outdoors with some comforts of home can choose to vacation in one of Michigan state park or recreation area's rustic cabins.
To preview the rustic cabin experience, visit Bald Mountain Recreation Area during its Rustic Cabin Cookout and Open House from 1 to 4 p.m. Saturday, May 7.
Park personnel will be cooking hot dogs, serving chili and roasting marshmallows while offering tours of the parks' two rustic cabins, the trails and grounds around them. The tour will showcase the cabins' recent updates, including new log cabin furniture, mattresses, screens and fresh paint.
"With the cabins open and hot food cooking over the campfire, visitors will be able to visualize what their own camping experience would be like," said Department of Natural Resources Unit Supervisor Tom Bissett.
Each cabin rents for $80 per night and sleeps up to 20 people. The cabins do not provide electricity or water; however, a wood stove provides heat for each cabin.
If a rustic cabin stay already sounds like a plan, cabin reservations can be made on-line at www.midnrreservations.com, or by calling the central reservation system at 800-447-2757.
Bald Mountain Recreation Area in Oakland County is located at 1330 E. Greenshield Rd. in Lake Orion, one and one-half miles east of M-24. Entrance to the cabins is off Harmon Road, north of Stony Creek Road.
For more information about this event, the park, accessibility, or persons needing accommodations to attend this event, contact the park supervisor at 248-693-6767 (TTY/TDD711 Michigan Relay Center for the hearing impaired), or visit www.michigan.gov/baldmountain.
A Recreation Passport is required for vehicles entering the park. The Recreation Passport has replaced motor vehicle permits for entry into Michigan state parks, recreation areas and state-administered boating access fee sites. This new way to fund Michigan's outdoor recreation opportunities also helps to preserve state forest campgrounds, trails, and historic and cultural sites in state parks, and provides park development grants to local communities. Michigan residents can purchase the Recreation Passport ($10 for motor vehicles; $5 for motorcycles) by checking "Yes" on their license plate renewal forms, or at any state park or recreation area. To learn more about the Recreation Passport, visit www.michigan.gov/recreationpassport, or call 517-241-7275.
Non-resident motor vehicles must still display a valid Non-Resident Recreation Passport ($29 annual; $8 daily) to enter a Michigan state park, recreation area or state-administered boating access fee site, which can be purchased at any state park or recreation area, or through the Michigan e-Store at www.michigan.gov/estore.
The Michigan Department of Natural Resources is committed to the conservation, protection, management, use and enjoyment of the state's natural and cultural resources for current and future generations. For more information, go to www.michigan.gov/dnr.