Michigan DNR Encourages Hunters to Try Turkey Hunting This Spring
Leftover Licenses Still Available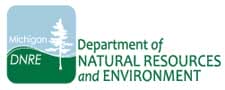 Michigan –-(Ammoland.com)- The Department of Natural Resources reminds hunters that spring turkey licenses are still available.
The 2011 season runs from April 18 through May 31 with hunts lasting from seven to 44 days, depending upon the hunt unit. Available licenses can be viewed at www.michigan.gov/huntdrawings. Licenses will be sold until quotas are met.
"Generally, turkey numbers are good across the state," said Al Stewart, DNR upland game bird specialist. "More area is open to spring turkey hunting this year than ever before and people have many hunting opportunities."
Over 40,000 private-land only licenses are available for Hunt No. 301 (Unit ZZ), which includes most of southern Michigan. Those hunting private land should receive permission to hunt before purchasing a private-land only license.
For hunters wanting more latitude, Hunt No. 234 is a great choice. This hunt includes all areas of the state open to spring turkey hunting except the public lands of southern Michigan, and extends from May 2-31. Hunt No. 234 licenses can be purchased through May 1. After May 1, Hunt No. 234 will be available only to those who applied for a hunt in the drawing.
Michigan residents can purchase a spring turkey license for $15, while seniors can purchase a spring turkey license for $6. To purchase licenses, go to www.mdnr-elicense.com or visit any license agent.
Michigan's current turkey population is estimated at over 200,000 birds and turkey hunters here are privileged with one of the longest turkey seasons nationwide. Last spring, turkey hunters harvested about 37,000 gobblers.
The Michigan Department of Natural Resources is committed to the conservation, protection, management, use and enjoyment of the state's natural and cultural resources for current and future generations. For more information, go to www.michigan.gov/dnr.