Montana Permitless Carry Bill to be Voted on by Full House & Senate
Please contact your state Senator and Representative Immediately!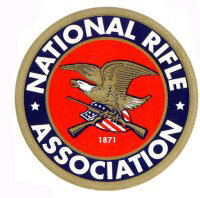 FAIRFAX, Va. –-(Ammoland.com)- NRA-supported House Bill 271, sponsored by state Representative Krayton Kerns (R-58), passed out of the Conference Committee this morning and anti-gun Senate amendments were stripped out of the bill.
In fact, HB 271 was made better than it was as introduced!
The current language simply says that the prohibition on concealed carry does not apply to "a person who is eligible to possess a handgun under state or federal law."
Existing law allows any person who can legally own and possess a firearm to carry it openly, either loaded or unloaded, anywhere in the state, including within city limits.
Additionally, law-abiding citizens are authorized to carry firearms concealed, without a permit, anywhere outside city limits. Law-abiding citizens do not suddenly turn into criminals when they cross the arbitrary boundary into a city.
It makes no sense to allow them to carry concealed without a permit on one side of the line but not the other!
HB 271 now goes before the full House and Senate for a vote to concur. Please contact your state Representative and Senator IMMEDIATELY and respectfully urge them to support House Bill 271. Please send an e-mail AND follow-up with a phone call. Legislators can be reached via e-mail by clicking here, or via phone by dialing (406) 444-4800. If you need help identifying your state Representative or Senator, please click here.
About:
Established in 1871, the National Rifle Association is America's oldest civil rights and sportsmen's group. Four million members strong, NRA continues its mission to uphold Second Amendment rights and to advocate enforcement of existing laws against violent offenders to reduce crime. The Association remains the nation's leader in firearm education and training for law-abiding gun owners, law enforcement and the military. Visit: www.nra.org