Nebraska Cornhusker Trapshoot Is April 28-30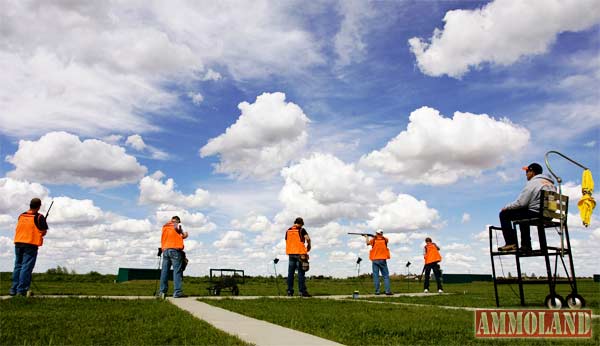 LINCOLN, Neb. –-(Ammoland.com)- Shooting sports continue to grow in Nebraska. There is no better evidence than the Cornhusker Trapshoot, where a record of more than 1,900 shooters is expected for the April 28-30 event.
NGPC
The 42nd annual trapshoot will be held on the home grounds of the Nebraska Trapshooting Association (NTA) in Doniphan, 3 miles south of Interstate 80 exit 312 on U.S. Highway 281. The Nebraska Game and Parks Commission and the NTA are hosts.
Junior and senior high school trapshooters from Nebraska, Colorado, Kansas, Iowa, and South Dakota are expected to be among the competitors, with the overall champion winning the Cornhusker Cup. Zach Bryant of Lincoln Southwest High School shot a 196×200 to win the Cornhusker Cup in 2010, when a record 1,811 shooters participated.
Competition will take place in team and individual divisions. Junior high students will shoot on April 28 and high school students the following two days.
The Cornhusker Trapshoot began in 1970 with only two squads. The shoot now attracts more than 300 squads each year.
"It is like a prairie fire on the plains," Shoot Director Terry Brentzel said of the increasing popularity of shooting sports in Nebraska. "It's catching on so much, we have kids from the Missouri River to Scottsbluff competing. Creighton Prep has close to 100 kids shooting. Grand Island Northwest didn't even have a team a few years ago and now had 75 kids."
Safety is always the No. 1 concern. All competitors must be certified in hunter education. There are plenty of volunteers on hand to make sure the event runs smoothly and safely.
"Sport shooting is one of the safest sports available to children," said Brentzel, a Game and Parks conservation officer from Doniphan. "It also is a sport that doesn't favor one gender. Like boys, girls can be excellent shooters."