New Colorado Roadless Rule Issued and Sportsmen Offer Feedback
While acknowledging improvements in latest revision of public-lands management tool, hunters and anglers press for additional conservation measures.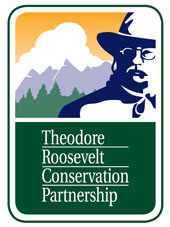 WASHINGTON –-(Ammoland.com) Following the U.S. Forest Service's release of a new management document that could define development on more than 4.2 million acres of national forest lands in Colorado, the Theodore Roosevelt Conservation Partnership today pronounced the revised Colorado roadless rule "a positive step forward."
"While strengthened, the Colorado roadless rule requires fine-tuning to adequately conserve the backcountry values of these public lands," said Joel Webster, director of the TRCP Center for Western Lands.

"Sportsmen see opportunities to improve the rule and will be working alongside state and federal decision makers to assure a strong future for Colorado's public-lands outdoor heritage."
The rule issued today, the first iteration of the state-based management tool to be created under the Obama administration, represents what could be the final opportunity for the public to comment on guidance that will permanently direct the future administration of key big-game habitat, valuable fisheries and opportunities for public-lands hunting and fishing that have been used and relied upon by citizens for generations.
"In 2010, U.S. Dept. of Agriculture Secretary Tom Vilsack pledged that the Colorado rule would be as protective as or more protective than the national roadless rule," said TRCP Colorado Field Representative Nick Payne. "The administration has made important strides toward that end, but we haven't arrived just yet.
"Colorado's national forest lands support some of the largest mule deer and elk herds in the nation, and we can't afford to sell these backcountry areas short," Payne continued. "Hunters and anglers urge the administration to carefully review the successful conservation outcome attained in the Idaho roadless rule, including the expansion of upper-tier roadless acreages acreages valuable to big-game populations and fisheries, with the goal of reaching a similar conclusion in Colorado."
The TRCP, which has been involved in development of the Colorado rule since the petition was created in 2006, emphasized that sportsmen would be actively engaged in submitting suggestions for improvement during the 90-day public comment period that begins today.
"This new version of the rule represents our last, best chance to resolve a process has continued for five years without resolution," concluded Webster. "It's time to resolve the final issues in the Colorado roadless rule, shake hands and move on."
Read the new version of the Colorado roadless rule.
Learn more about the TRCP's work in support of backcountry conservation.
About:
Inspired by the legacy of Theodore Roosevelt, the TRCP is a coalition of organizations and grassroots partners working together to preserve the tradition of hunting and fishing. Visit: www.trcp.org