NRA Names Arkansas Game & Fish Wildlife Officer Law Enforcement Officer of the Year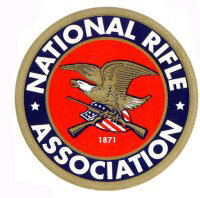 FAIRFAX, Va. –-(Ammoland.com)- The National Rifle Association is pleased to announce the selection of Arkansas Game & Fish Wildlife Officer Michael Neal as its 2010 Law Enforcement Officer of the Year.
Officer Neal was selected for this distinguished award based upon his selfless act of valor on May 20, 2010, in West Memphis, Arkansas.
On that day, West Memphis Arkansas Police officers Brandon Paudert and Bill Evans were brutally murdered during a traffic stop. The suspects' mini-van was soon located and blocked in by Crittenden County Arkansas Sheriff Dick Busby and Chief Deputy Wren, who immediately came under fire from the suspects.
Spotting the gunfight, Arkansas Game & Fish Wildlife Officer Michael Neal readied his patrol rifle and rammed the suspects' vehicle. Officer Neal immediately came under attack as more than a dozen rounds pierced his windshield, dashboard, and grill. He returned fire through the windshield, emptying a full 30 round magazine from his rifle. Neal then withdrew from the area, exited his vehicle, and took a firing position alongside the other officers who arrived upon the scene.
"Officer Neal is a prime example of what a heroic and dedicated Law Enforcement officer does in the line of duty," said NRA President Ron Schmeits. "Officer Neal proceeded to protect a fellow officer, that could have been anyone, you – me, but he risked his life to protect another. Congratulations to Officer Neal for his commitment to Law and Order and for being selected as the 2010 NRA Law Enforcement Officer of the Year."
NRA's Law Enforcement Officer of the Year Award was established in 1993 and recognizes exceptional valor, public service, and dedication to the principles of our Constitutional heritage. To obtain an entry form for nominating a candidate for the 2011 Law Enforcement Officer of the Year Award, call 703-267-1649, send email to [email protected], or visit www.nrahq.org/law/index.asp. Entry forms must be received by October 15, 2011. Nominations may be submitted by the nominee's agency head or by an NRA member. Nominations must also be endorsed by an NRA Life Member.
NRA Law Enforcement Training Endowment
NRA's Law Enforcement Division is committed to enhancing the professional skills of law enforcement officers through state-of-the-art training, competitive shooting programs, and benefits. Many of these programs are made possible through The NRA Foundation's Law Enforcement Training Endowment, which is supported especially by major contributions from Davidson's (www.lawgun.com) and Brownell's (www.brownells.com). Additional named endowments include: Bruce Nelson, Harry and Florence Reeves, Harlon B. and Maryann Carter, and Component Engineers, Inc. Acorn Fund. For information on contributing to any of these endowments, call 1-877-NRA-GIVE.
About:
Established in 1871, the National Rifle Association is America's oldest civil rights and sportsmen's group. Four million members strong, NRA continues its mission to uphold Second Amendment rights and to advocate enforcement of existing laws against violent offenders to reduce crime. The Association remains the nation's leader in firearm education and training for law-abiding gun owners, law enforcement and the military. Visit: www.nra.org