Puente Wins Single Stack Shooting Title at USPSA Area 6 Regional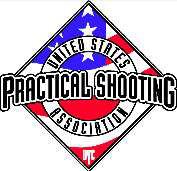 FROSTPROOF, Fla. –-(Ammoland.com)- Ted Puente of Milwaukee, Wis. won eight of 12 stages and outpaced his nearest competitor by more than 139 points to take the Single Stack division title at the U.S. Practical Shooting Association's (USPSA) Area 6 Regional Handgun Championship this past weekend in Frostproof, Fla.
Puente, who won the Limited division national title in 2009 and is recognized as one of USPSA's top shooters, led the field of 37 shooters competing in the division through all 12 stages to finish with a final score of 1051.5481 points.
"Ted put in one of the most dominating performances at the Area 6 match. With the kind of consistency that put Ted either first or second on all but one stage in the match, it's no wonder he came out the winner," said Michael Voigt, president of USPSA.
Second place in the Single Stack division went to Gary Byerly of High Point, N.C. who finished with a score of 912.3137 points. Bill Munier of Lawrenceville, Ga. claimed third with one stage win and a score of 888.7637. Earlier this year, Munier won the Single Stack title at the USPSA Florida Open.
Rounding out the top five were John Hill of Hanahan, S.C. and Randy Arrowood of Tyrone, Ga. who finished fourth and fifth with final scores of 879.9866 and 873.8837 respectively. Arrowood was the only other shooter besides Puente and Munier to win a stage with his top score on the eighth stage.
Claiming the Senior title in the division was Scott Warren of Montclair, Va. who finished sixth overall with 836.5430 points.
The Area 6 Handgun Championship was held at the Universal Shooting Academy range in Frostproof, Fla. The match drew 349 top shooters from around the country as well as Brazil, Canada, Ecuador, Jamaica and Venezuela.
Match officials credit the high turnout to the generous support from corporate sponsors Cameron's Custom Guns, Competitive Edge Dynamics, EarScopes, Freedom Gun Works, Gargoyle, Glock, GPI Custom Gunworks, Heckler & Koch USA, Hornady Manufacturing, Millennium Custom Guns, Nevco Targets, Otis Technology, Red Dot Shooting, Rescomp/CR Speed, Rudy Project, Sig Sauer, Spot on Supply, Springfield Armory, STI International, Surefire, TechWear USA, UniqueTek and Velocity Shooter.
Want to learn more about practical shooting, or join the nearly 20,000 members of USPSA in the most dynamic and fast-paced shooting sport around? Then visit www.USPSA.org, follow @USPSA_Shooting on Twitter or like USPSA on Facebook at www.facebook.com/USPracticalShootingAssn.