Rockcastle Shooting Center Hosts Sportsman's Team Challenge Regional Match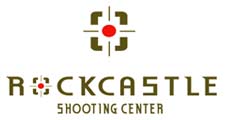 Park City, KY – -(Ammoland.com)- Rockcastle Shooting Center, the nation's premier shooting competition site will host the Sportsman's Team Challenge Regional Match April 16, 2011 at the Park Mammoth Resort.
The Sportsman's Team Challenge, now in its twenty-fourth year is a two or three person team event, which combines multi-discipline shooting competition of rifle, pistol and shotgun.
Designed to be competitor and spectator friendly with colorful reactive targets and countdown timers visible to onlookers, the event has grown to attract top-level professional competitors and draws families to experience a safe and fun day of competition.
The course of fire consists of six events, three of which involve reactive steel targets that are engaged with .22 rimfire rifles, .22 rimfire pistols and centerfire pistols. These events are the Rifle, Pistol and Combo. Each event is designed to encourage teams to incorporate team strategy with individual shooting skills to achieve the best results for the team.
Three shotgun events utilize aerial clay targets to round out the field of fire with the Flurry, Flush and Mixed Bag. The Flurry and Flush require teams to engage fifty targets in approximately one minute, while the Mixed Bag is similar to a five-stand course with the shooter not knowing from which of the traps a pair of clay targets will be released upon their call.
Nick Noble, CEO of Rockcastle Shooting Center said, "What makes the Sportsman's Team Challenge so appealing for the first time shooting enthusiast never having shot the match is the availability of the loaner equipment program. Our 2,000 acre resort, along with our lodge, restaurant and indoor pool is very family oriented, so hosting the match is a perfect pairing."
Jason Massey, President of Sportsman's Team Challenge Association commented, "After visiting Rockcastle Shooting Center last fall and observing the infrastructure already in place, it was a natural decision to bring the Sportsman's Team Challenge to Park City so the local shooting sport enthusiasts could enjoy what others have for the past twenty-four years. We're looking forward to a great turnout at Rockcastle as the Sportsman's Team Challenge makes its way to the National Championships ending in June."
Rockcastle Shooting Center is the newest addition to the Park Mammoth Resort property, which is already developing into the nations' premiere shooting sports resort. The shooting center offers a 15-station Sporting Clay course, 5 Stand, Pistol and Rifle Ranges out to 1,500 yards, a SASS Range and two 3D Archery Ranges, which are open to the public with various levels of membership opportunities available. The center is nestled among the wooded ridges and valleys of the historic property encompassing 2,000 acres of the Park Mammoth Resort located in south central Kentucky.
Registration for the upcoming Sportsman's Team Challenge is available by contacting Rockcastle Shooting Center directly at (270) 749-4101. A complete rulebook and required course of fire for each event with descriptions is available at www.sportsmansteamchallenge.com.