Sanderson Wins Quota at the ISSF World Cup Changwon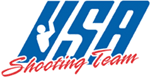 FORT BENNING, GA –-(Ammoland.com)- Sergeant First Class Keith Sanderson (Colorado Springs, Colo.) of the U.S. Army's World Class Athlete Program set the silver standard at the 2011 International Shooting Sport Federation (ISSF) in Changwon, Korea.
Sanderson shot 581 qualification points to earn a spot in the final. Outlasting the competition, Sanderson and the Czech Republic's Martin Podhrasky were left in a duel for the gold medal. Podhrasky scored 32 points to Sanderson's 28 points for the gold.
Sanderson, however, not only won the silver medal but the first Men's Rapid Fire Pistol quota for the USA. Spain's Jorge Llames surprised the crowd with a solid finish of 20 points for the bronze medal and quota for the Spanish federation.
The USA Shooting Team's Emil Milev (Temple Terrace, Fla.) finished in eighteenth place with 575 qualification points. Corporal Brad Balsley (Uniontown, Pa.) fired 582 qualification points and would have led the way into the final, but was disqualified due to a failed ammunition velocity test.
The USA protested the decision and it was determined that the chronograph (the machine used to test ammunition velocity) used was faulty. Balsley re-tested and passed on a second chronograph. Another federation, however, protested the second decision and the ISSF Jury of Appeals overturned the decision, preventing Balsley from shooting in the final.
For all scores and results, please visit the ISSF Website.
ELEYELEY is a Proud Sponsor of the USA Shooting Rifle and Pistol Teams: ELEY Limited, manufacturer of the world's most consistently accurate rimfire ammunition, has been the Official Sponsor and Official Supplier of .22 rimfire ammunition of the USA Shooting rifle and pistol teams since 2000. For more information on ELEY and their products, please visit www.eley.co.uk.
About USA Shooting:
USA Shooting, a 501c3 non-profit corporation, was chartered by the United States Olympic Committee as the National Governing Body for the sport of shooting in April 1995. USA Shooting's mission is to prepare American athletes to win Olympic medals, promote the shooting sports throughout the U.S. and govern the conduct of international shooting in the country. Check us out on the web at www.usashooting.org and on Twitter at twitter.com/USAShooting.