Team GLOCK Sweeps at 2011 USPSA Area 6
Dave Sevigny finishes High Overall Limited, Randi Rogers places High Lady in Limited and Tori Nonaka named High Lady in Production Divisions.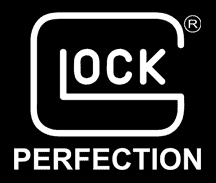 SMYRNA, Ga. –-(Ammoland.com)- Team GLOCK continued their winning at the 2011 USPSA Area 6 Championship, held Apr. 15-17, at the Universal Shooting Academy in Frostproof, Fla.
Team GLOCK Captain Dave Sevigny took the title of USPSA Area 6 Limited Champion. Randi Rogers secured her position as the Ladies Champion in the Limited division, placing in the top 10 overall in three out of 12 stages. Tori Nonaka was named Ladies Champion and high Junior in the Production division.
In USPSA practical shooting, competitors safely race through each course of fire, which will typically include props such as walls and barricades, to accumulate the most points on target in the fastest time possible. Area 6 is the Southeast region of the USPSA, which had 331 total competitors in the six divisions of competition. The competition required competitors to complete 12 courses of fire, for a total of 219 rounds, featuring reactive steel targets and paper targets.
Dave Sevigny competed against a deep field of world champions, national champions and other top ranked Grand Master class competitors to win the USPSA Area 6 Championship by a decisive six-percent. "I'll compete in the Standard division at the 2011 IPSC World Championship and look forward to more USPSA Limited events as the season progresses," stated Sevigny. "We'll be ready for the Nationals and World Championships this fall." Sevigny competed in the Limited division with a GLOCK 35, .40 caliber, by S&J Custom.
Randi Rogers won Ladies Champion in the Limited division, and finished 12th overall out of 103 competitors. Rogers also finished first in the Unclassified division.
"Area 6 was a challenging competition working in the heat, but I was able to keep my focus all day," stated Rogers. "The number of strong competitors in the Limited division is very high and it is an honor to win against such talented ladies, as well as place so high amongst many talented male competitors." Rogers used a GLOCK 35, .40 caliber by S&J custom for the Limited division.
Tori Nonaka was Ladies Champion and High Junior in the Production division. "Area 6 was my first major USPSA match since joining Team GLOCK," stated Nonaka. "I am excited that the whole team did so well with wins across the board." Nonaka competed in Area 6 with a GLOCK 34, 9×19, by Hatfields Gunsmithing.
Team GLOCK's next event is the NRA Annual Meeting & Exhibit, in Pittsburgh, Pa., held Apr. 29-May 1. The team will be performing demonstrations during the show, as well as signing autographs. The next competition will be the NRA Action Pistol Championship, in Columbia, Mo., held May 25-28.