Tennessee Wildlife Federation's Conservation Achievement Awards Set for Tuesday, April 19
46th Annual Event to Honor Leaders in the Protection of Wildlife and Habitat.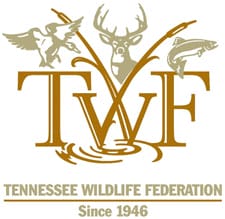 NASHVILLE, Tenn. –-(Ammoland.com)- Each year since 1965, the Tennessee Wildlife Federation (TWF) has honored a select group of leaders in the conservation and stewardship of wildlife and their habitat in Tennessee.
The 46th Annual TWF Conservation Achievement Awards will be held on Tuesday, April 19th at the War Memorial Auditorium at 505 Deaderick Street in downtown Nashville. The event is free and open to the public, and drinks and hors d'oeuvres will be served. Please RSVP to Willis McKee at (615) 353-1133, x201, or via email at [email protected]
Nominations came from the Federation's membership and the general public. In the past, TWF has presented the awards to tireless volunteers, wildlife educators, state employees, key legislators and others who have made a difference in our state.
"These awards recognize those individuals and organizations that have made truly meaningful contributions to conservation in Tennessee and to TWF," says Michael Butler, TWF's chief executive officer.

"The great work of our past winners lives on today, and the current generation is building upon those successes. Without their willingness to take action, we would have failed in our mission, and we are proud to honor their contributions."
Presenting sponsors are Bridgestone, the National Wildlife Federation and Packaging Corporation of America.
Founded in 1946, The Tennessee Wildlife Federation is dedicated to the conservation, sound management and enjoyment of Tennessee's wildlife and natural resources for current and future generations through stewardship, advocacy and education.