Theodore Roosevelt Conservation Partnership Testifies Before Congress on Energy, Fish & Wildlife Funding
Sportsmen stress need for well-funded natural resources programs to sustain public-lands fish and wildlife, hunting and angling.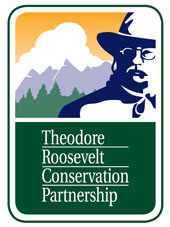 WASHINGTON –-(Ammoland.com)- At a U.S. House of Representatives committee hearing this morning, Theodore Roosevelt Conservation Partnership President and CEO Whit Fosburgh advocated budgetary measures that would sustain fish and wildlife resources and hunting and angling opportunities while enabling responsible development of public-lands energy reserves.
The TRCP represented the interests of sportsmen-conservationists before the Energy and Mineral Resources Subcommittee of the House Natural Resources Committee, which met to review Fiscal Year 2012 budget proposals for the Bureau of Land Management and the U.S. Forest Service in the context of energy and minerals development, job creation and deficit reduction.
While praising energy leasing reforms announced by Department of the Interior Secretary Ken Salazar as "a step in the right direction," Fosburgh spoke sharply against energy policies that eliminate protections for fish and wildlife resources, reduce citizen involvement in public-lands energy development and unduly prioritize energy development above valuable fish and wildlife uses and values. He highlighted master leasing plans as a component of lease reforms that promote responsible development, at the same time stressing that adequate funds must be allocated for these and other programs to be effective.
"Recent policy changes are positively affecting management of public-lands energy resources and returning balance to a dynamic that previously held energy as a primary value of these lands," said Fosburgh. "Federal budgets for fish and wildlife programs have been neglected and are inadequate, however, and further cuts would irreparably harm natural resources prized by hunters and anglers."
The TRCP and the hunting and angling community in general support responsible domestic energy development and maintain it must be done in a way that conserves and sustains other values along with those of energy production. The sportsmen's group advocates multiple use and sustained yield of public-lands resources, including energy production, while upholding a fish and wildlife conservation legacy for this and future generations.
"Overall, we believe that more can be done at the planning or leasing stages for conservation of fish, wildlife, water and recreation that will result in less conflict, better multiple use and more certainty for developers of our public-lands energy resources," said Fosburgh. "Sportsmen continue to support responsible energy development, yet we will not sit idly by while public resources are ignored to meet the financial needs of energy companies – and certainly not at the expense of our nation's great natural resources legacy and outdoor traditions."
The TRCP and its partners believe that to better balance the concerns of fish and wildlife in the face of accelerating energy development, federal land management agencies must follow the conservation tenets outlined in the FACTS for Fish and Wildlife.
Read the TRCP's House testimony.
Inspired by the legacy of Theodore Roosevelt, the TRCP is a coalition of organizations and grassroots partners working together to preserve the traditions of hunting and fishing.